Optavia Lean and Green Chicken Salad Wraps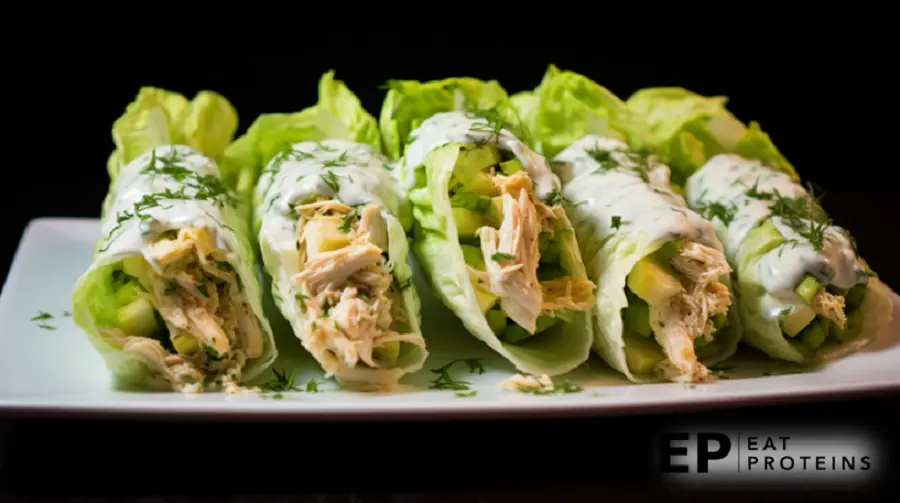 Are you tired of the same old boring salads for lunch? Looking for a delicious and healthy alternative that will keep you satisfied and energized throughout the day? Look no further than Optavia Lean and Green Chicken Salad Wraps!
These wraps are not only packed with flavor, but they also fit perfectly into the Optavia program, making them a great option for those looking to maintain a healthy lifestyle.
With Optavia Lean and Green Chicken Salad Wraps, you can enjoy a tasty and nutritious meal without the guilt.
The wraps are made with lean chicken, fresh vegetables, and a flavorful dressing, all wrapped up in a low-carb tortilla. It's a perfect combination of protein, fiber, and healthy fats that will keep you feeling full and satisfied.
In this article, we will dive into the recipe for Optavia Lean and Green Chicken Salad Wraps, highlighting the key ingredients and steps to create this delicious meal. Whether you're following the Optavia program or simply looking for a healthy lunch option, these wraps are sure to become a favorite in your meal rotation.
Optavia Lean and Green Chicken Salad Wraps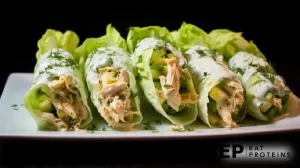 This refreshing and protein-packed Chicken Salad Lettuce Wraps recipe is a perfect balance of flavors and textures. Tender, chopped rotisserie chicken breast is combined with crunchy diced celery and aromatic fresh tarragon, creating a delightful base. To add a creamy twist, reduced-fat mayonnaise and non-fat Greek yogurt are mixed in, resulting in a luscious and guilt-free dressing. Seasoned with a hint of salt and ground black pepper, the salad is then wrapped in large, crisp lettuce leaves, like romaine or butterhead, offering a light and satisfying meal. Enjoy these delicious lettuce wraps as a wholesome lunch option or a delightful appetizer, perfect for any occasion.
Type: Lean and Green Appetizer
Cuisine: American
Recipe Yield: 4 Serving
Calories: 370 Calories
Preparation Time: 10 Minutes
Cooking Time: 5 Minutes
Total Time: 15 Minutes
Recipe Ingredients:
1 1/2 lbs. rotisserie chicken breast, skin-removed, chopped
4 cups diced celery
1/4 cup fresh tarragon, finely chopped
1/4 cup reduced-fat mayonnaise
1/4 cup non-fat Greek yogurt
20 large lettuce leaves, such as romaine or butterhead
1/4 tsp salt
1/4 tsp ground black pepper
Recipe Instructions:
Preparation:
In a large mixing bowl, combine the chopped rotisserie chicken breast, diced celery, and finely chopped tarragon.
Add the reduced-fat mayonnaise and non-fat Greek yogurt to the bowl, and toss all the ingredients together until well-coated.
Season the chicken salad with salt and ground black pepper to taste, ensuring a perfect balance of flavors.
For one portion of the chicken salad, take approximately 6 ounces and place it on 5 lettuce leaves to make wraps.
Gently wrap the lettuce leaf around the chicken salad to create a flavorful and nutritious lettuce wrap.
Repeat the process with the remaining chicken salad and lettuce leaves to make a total of 20 delicious lettuce wraps.
Pros
This Rotisserie Chicken Salad Lettuce Wraps recipe is easy to prepare, especially with the use of ready-to-eat rotisserie chicken. It saves time in the kitchen and is perfect for a quick and satisfying meal or snack.
Cons
Although this recipe uses reduced-fat mayonnaise, it still contains a moderate amount of mayonnaise, which can be a concern for individuals aiming to limit their fat or calorie intake.
More About Optavia Lean and Green Chicken Salad Wraps
This diagram shows the serving size for this Optavia chicken dinner, including a number of lean, green, healthy fats, and condiments.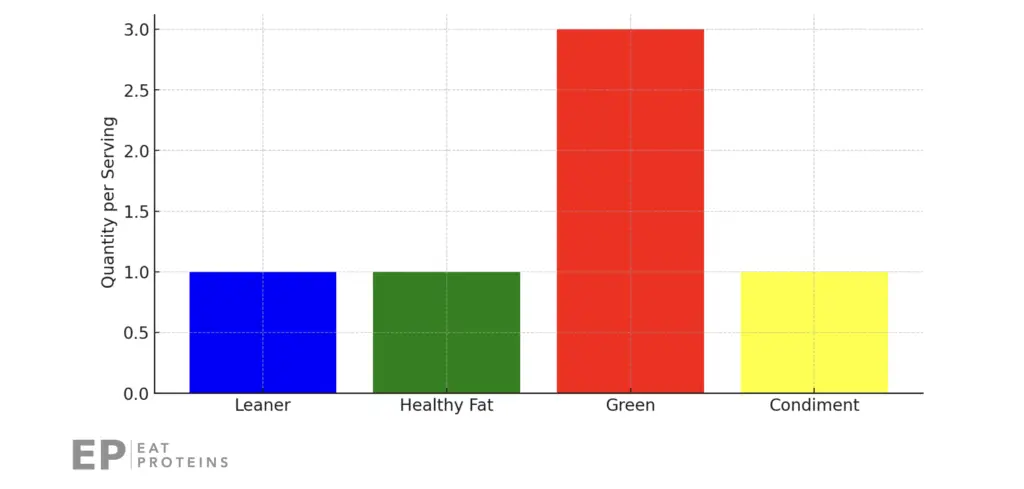 When it comes to cooking, always start with fresh, high-quality ingredients. When choosing a rotisserie chicken, opt for one that hasn't been sitting under heat lamps for too long. For the celery, look for crisp, green stalks. Fresh tarragon should be vibrant in color and aromatic.
While tarragon gives a distinctive anise-like flavor, consider adding or substituting it with other fresh herbs like parsley, chives, or dill for a multi-dimensional taste. Remember, herbs are potent, so be mindful of the quantities.
To add another layer of texture, consider adding finely chopped toasted nuts, like almonds or walnuts, to your chicken salad. They provide a delightful crunch and enhance the overall mouthfeel.
The balance of reduced-fat mayonnaise and non-fat Greek yogurt is a healthier choice, but to elevate the flavor profile, consider adding a squeeze of fresh lemon juice or a splash of white wine vinegar. Acidic elements can brighten the flavors and cut through the creaminess.
When serving, consider garnishing with additional fresh herbs or thinly sliced radishes for color contrast. For an extra touch, you can drizzle a tiny bit of quality extra virgin olive oil or sprinkle some paprika or sumac over the chicken salad for a pop of color and added flavor.