Eat Proteins For Diets, Meal Plans, and Healthy Food
Eat Proteins is a free, online resource, covering the topics of diets, meal plans, healthy food, and nutrition supplements. We aim to bridge the gap between information and implementation by offering evidence-based insights on balanced diets, healthy lifestyles, and nutritional science. Drawing from scholarly articles and open-access peer-reviewed studies, Eat Proteins serves as a comprehensive online resource. 
Our Approach
Our approach at Eat Proteins is to simplify wellness by distilling evidence-based insights into personalized guidance, all underpinned by five core pillars of health.




Our Vision
At Eat Proteins, our vision is to be the digital epicenter for nutritional empowerment, setting the gold standard in evidence-based wellness education.
Our Mission
Our mission at Eat Proteins is to be your trusted guide for evidence-based nutritional wellness, inspiring a healthier you for a lifetime.
Who We Are?​
The team behind Eat Proteins is a diverse group of professionals including medical doctors, registered dieticians, personal trainers, and experts with experience in healthcare and wellness education. From public health to economics, our multi-disciplinary approach allows us to offer holistic and evidence-based guidance on nutritional wellness. This extensive expertise empowers us to be your trusted source for a healthier you.
Meet The Team
Say hello to the editors who love all things health and wellness as much as you do
Victoria Bulgari
SENIOR EDITOR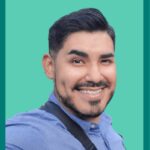 Victor Aguilera
SENIOR EDITOR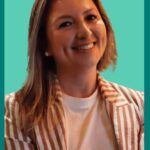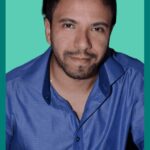 Get Hacks we only share with our Email Subscribers
237+ "Cheat meals" including cookies, cereals, brownies, coffee creamers, chocolate puddings, and much more.
We research Fat-burning snacks that nobody talks about!
(Without breaking the bank or sacrificing flavor.)
Eat Proteins Newsletter
If you're a little more interested in seeing which diet snacks are going viral right now, you might want to write down your email!
You won't be receiving autoresponders from us…
And unlike most email newsletters, we answer the replies that people send us.
Diets
Dieting involves regulating food and drink intake for various goals like weight management or health concerns such as diabetes or high cholesterol. The key approaches to dieting can focus on macronutrient ratios, calorie counts, timing of meals like intermittent fasting, or specific food sources like plant-based versus animal-based foods. There are numerous diet plans available today, from the Ketogenic and Vegan diets to Intermittent Fasting and the Mediterranean diet, among others.
The most effective dieting methods for weight loss often involve a combination of calorie restriction and nutrient-dense food choices. Dieting can have both positive and negative impacts on long-term health, depending on the approach. While balanced, nutrient-rich diets can reduce the risk of chronic diseases, extreme or fad diets can lead to nutrient deficiencies and other health issues. Fad diets often promise quick results but can lead to nutritional deficiencies and may not offer long-term solutions. They can also exacerbate existing health issues and create an unhealthy relationship with food.
Macronutrients, which include proteins, fats, and carbohydrates, are crucial for energy and overall health. A balanced intake of these is essential for effective dieting and should be tailored to individual needs. Long-term dieting can have varied psychological effects, including enhanced self-esteem from weight loss but also increased risk of developing eating disorders or body dysmorphia. Therefore, it's essential to approach dieting with a balanced mindset.
While research on the effectiveness of these diets can be conflicting, the best diet is one aligned with your personal goals and lifestyle. Before embarking on any significant dietary changes, it's essential to consult with a healthcare professional for a tailored and safe approach.
Eat Proteins
Eat Proteins Platform was established in 2022, dedicated to providing authoritative information on diets, meal plans, nutritional supplements, and overall wellness. We aim to be your go-to resource for science-backed guidance on achieving a balanced diet and a healthier lifestyle.
Eat Proteins is a privately owned platform specializing in diet, meal planning, and nutritional supplements. With a foundation built on rigorous academic research and hands-on experience, we are committed to educating and empowering individuals on their journey to better health. If you'd like to learn more about Eat Proteins, we're just a click away.
Eat Proteins prioritizes your privacy and data security. We only gather information that you voluntarily provide through email subscriptions, purchases, or direct contact. Rest assured, your personal information is never shared with third-party entities. For more details, please refer to our privacy policy.
At Eat Proteins, we hold ourselves to the highest standards of editorial integrity. We adhere to a rigorous editorial policy that ensures the creation of original, accurate, and ethical content. Our mission is to deliver top-quality content that is crafted by experts and designed for real people. We strictly avoid using AI-generated content in compliance with our guidelines.
Frequently Asked Questions
We can't help everyone. In the Eat Proteins FAQ section, we address your most common questions about our platform, services, and content. Whether you're curious about our editorial policy or seeking specific nutritional guidance, you'll find the answers you need right here.