About Eat Proteins
Online resource for diets, meal plans, and healthy food
Eat Proteins is a privately owned enterprise established in 2021 by Michal Cooper MSc. Eat Proteins was created to provide scientifically accurate information on nutrition, wellness, and overall health. Eat Proteins strives to connect knowledge to action, providing research-backed advice on balanced eating, meal planning, and the science of nutrition. We rely on credible, peer-reviewed studies to make us your go-to online platform for all things nutrition.
Founded in 2021 by Michal Cooper, MSc, Eat Proteins is a free, online resource, covering the topics of dieting, healthy eating, and nutrition supplements. Our core mission is accurate nutrition information, encompassing dietary guidance and holistic well-being. Drawing from scholarly articles and open-access peer-reviewed studies, it serves as a comprehensive online resource. Michal Cooper holds a master's degree in Sport & Exercise Science from the University of Central Lancashire, specializing in exercise physiology.
Over the years, Eat Proteins has evolved into a one-stop destination for expert reviews and authoritative content on dieting, fitness, and nutrition. With a strong foundation in these core disciplines of physiology and biomechanics, Michal possesses a broad technical knowledge that he applies to his work. His understanding of the human body and its response to exercise allows him to offer valuable insights and practical advice.
What is the Mission of Eat Proteins Organization?
The mission of Eat Proteins is to empower individuals with the knowledge they need to make informed dietary choices for optimal health, grounded in scientific rigor and expert review. At Eat Proteins, our primary goal is to provide free, expert nutrition guidance rooted in scientific evidence. We pride ourselves on being a comprehensive online resource specializing in areas such as nutritional biochemistry, dietary physiology, and nutrient metabolism.
To ensure the highest quality of information, we rigorously test, review, and study the latest research, often reaching out to experts in the field for interviews and insights. Our content is meticulously sourced from reputable journals like The American Journal of Clinical Nutrition, Journal of Nutrition, and European Journal of Clinical Nutrition, among others. This allows us to bridge the gap between scientific findings and your day-to-day dietary decisions.
Eat Proteins provides in-depth analyses that are grounded in the latest scientific understanding. The company prioritizes quality content on topics like caloric intake, macronutrients, micronutrients, and metabolism, striving to make this information accessible to the public. Eat Proteins is committed to elevating the conversation around nutritional topics like nutrient density, malnutrition, and balanced diets.
Who founded the Eat Proteins Organization?
Michal Cooper, who holds a degree in exercise physiology from the University of Central Lancashire, and Emiliia Cooper, a biomedical engineer with a degree from the University of East London, co-founded the Eat Proteins Organization. Michal brings 15 years of experience in the field, with a focus on balanced diets, sports performance, and nutritional science. Emiliia combines her expertise in biomedical engineering with a passion for nutrition and technology.
What is the Background of Eat Proteins Organization?
With 15 years of experience in the field, Michal Cooper, MSc, founded the Eat Proteins Resource for Diets, Supplements, and Nutrition, commonly referred to as Eat Proteins, in 2021. The organization is based in Coral Gables, Miami, FL.
Leveraging his extensive experience, Cooper's primary aim for Eat Proteins is to act as a comprehensive educational resource covering balanced diets, sports performance, and nutritional science. The platform offers evidence-based information backed by scholarly articles and peer-reviewed publications. As Cooper continues to apply his 15 years of expertise to further develop the platform, the future of Eat Proteins looks promising.
What is the Eat Proteins Organization methodology for researching scientific studies?
The Eat Proteins Organization employs a rigorous methodology for researching and presenting scientific studies, relying on evidence-based practices. The platform integrates meta-analyses and systematic reviews to ensure the highest level of scientific rigor. This approach ensures that the information presented is both accurate and up-to-date, adhering to the latest scientific consensus in the realm of diet and nutrition.
What are the qualifications of writers contributing to the Eat Proteins Platform?
The writers contributing to the Eat Proteins Platform are a team of experts holding various certifications.
Our Team
Meet the incredible team behind Eat Proteins, a diverse group of certified nutritionists, dietitians, and health experts dedicated to providing personalized online nutrition coaching and evidence-based information.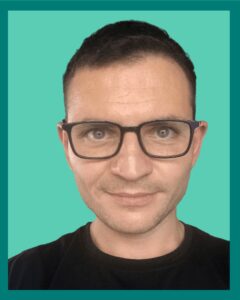 Michal Cooper
GENERAL MANAGER
Michal Cooper serves as general manager at Eat Proteins, bringing over 15 years of expertise in exercise physiology and nutrition to the team. Michal has a rich history of collaboration with renowned brands like DW Fitness, Nuffield Health, and Virgin Active, as well as media outlets like Vanity Fair, Elle, and The Atlantic. He holds an M.S. in Exercise Science from UCLan.
Read More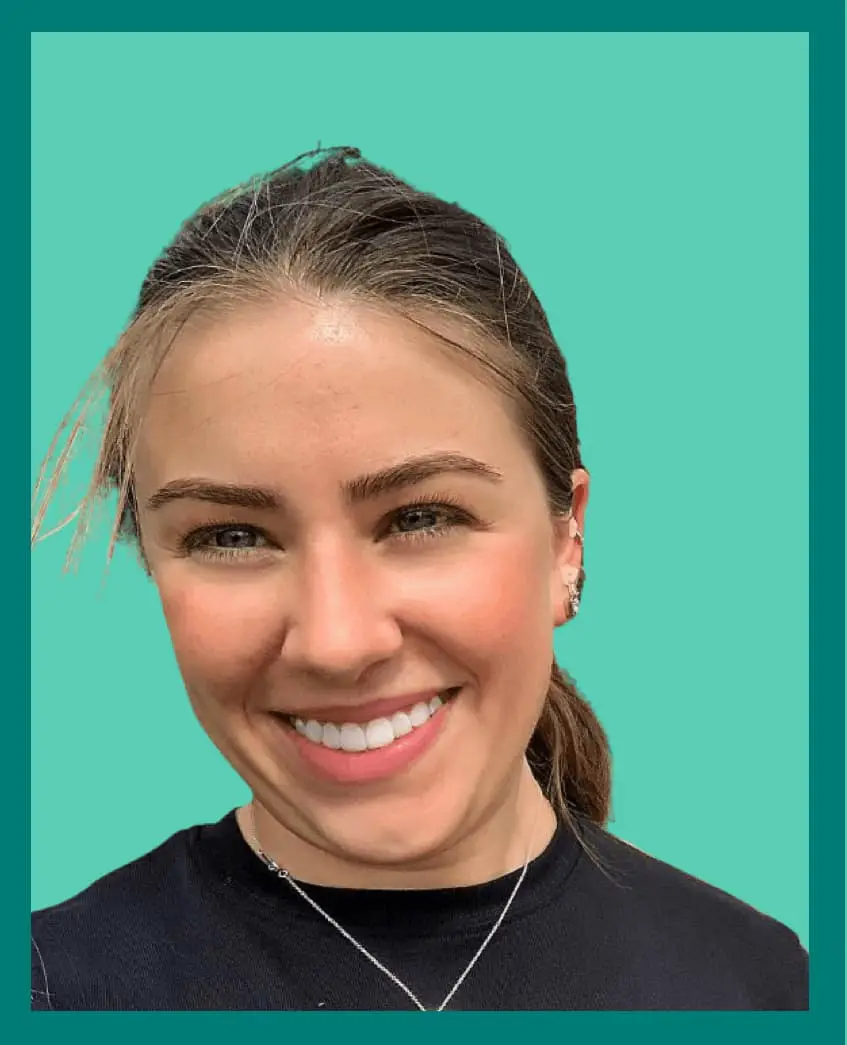 Victoria Bulgari

SENIOR EDITOR
Victoria is the senior editor at Eat Proteins. She is a Certified Nutrition Specialist and Certified Sports Nutritionist with a diverse range of experience. She has been the Director at Espaço Terapêutico CEDIC for nearly 13 years, based in São Paulo. In addition to her directorial role, Victoria has worked as an Esthetician at Canyon Ranch and held a managerial position at Steiner Leisure Limited in the UK.
Read More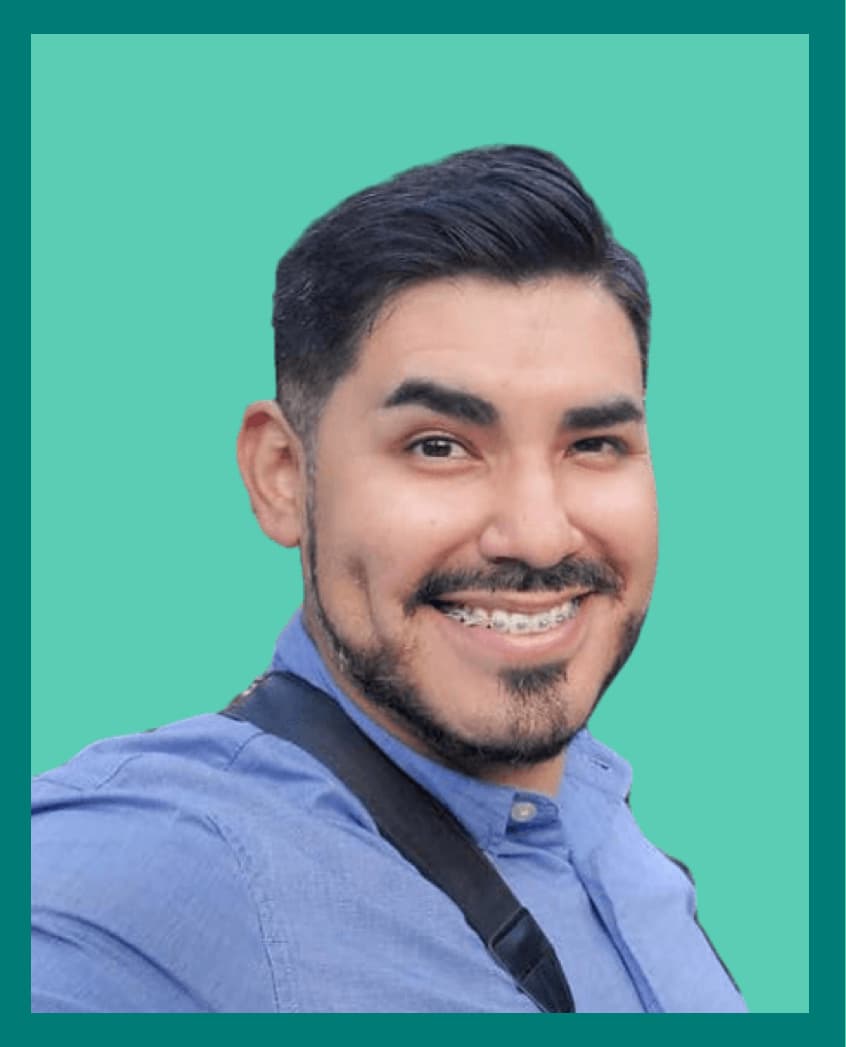 Victor Aguilera
SENIOR EDITOR
Victor is a senior editor at Eat Proteins. He is a seasoned medical professional with a focus on healthcare management and mental health. He currently serves as a part-time University Professor at the Universidad Autónoma de Baja California, where he specializes in clinical correlation, propedeutics, anamnesis, and basic clinical skills. He also holds an MSc in Health Economics and Health Policy from Brunel University London and is pursuing a Master of Public Health from Imperial College London.
Read More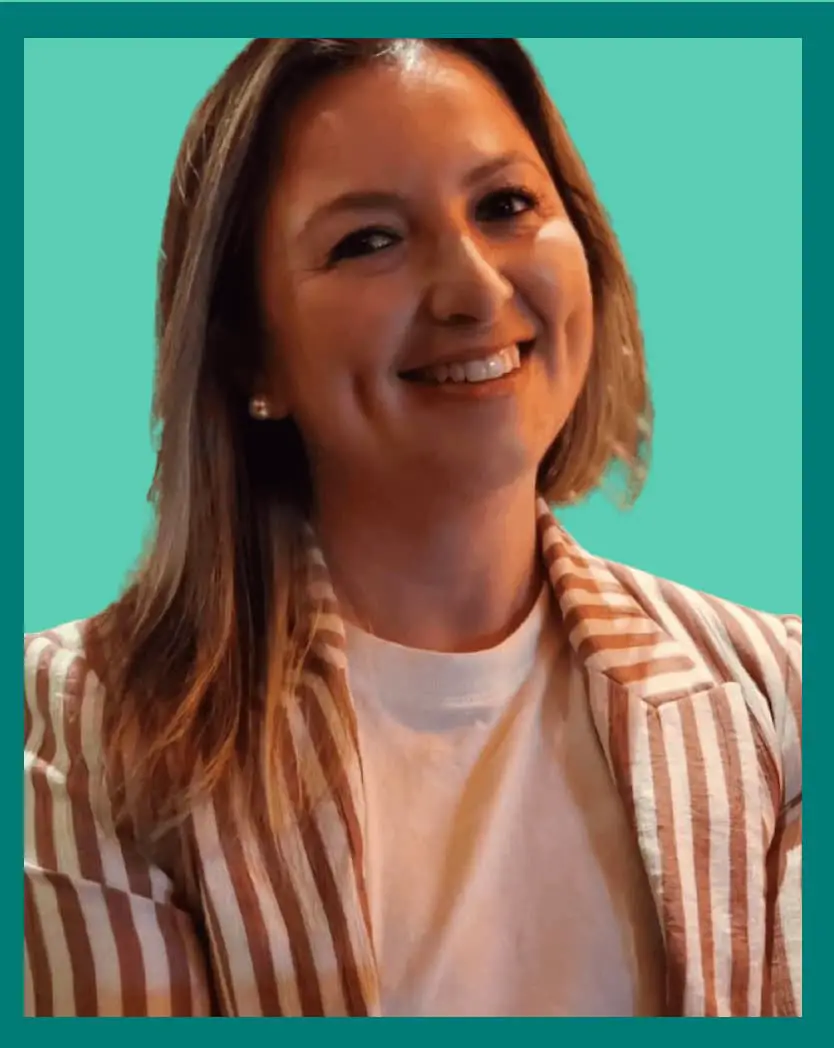 Flavia is an editor for Eat Proteins. She is a Registered Dietitian Nutritionist and Certified Sports Nutritionist with a diverse background in holistic wellness. Flavia manages a large group of freelance writers, overseeing and assigning monthly content to ensure it aligns with holistic health goals. With her extensive expertise in both nutrition and therapeutic services, Flavia brings a comprehensive approach to wellness.
Read More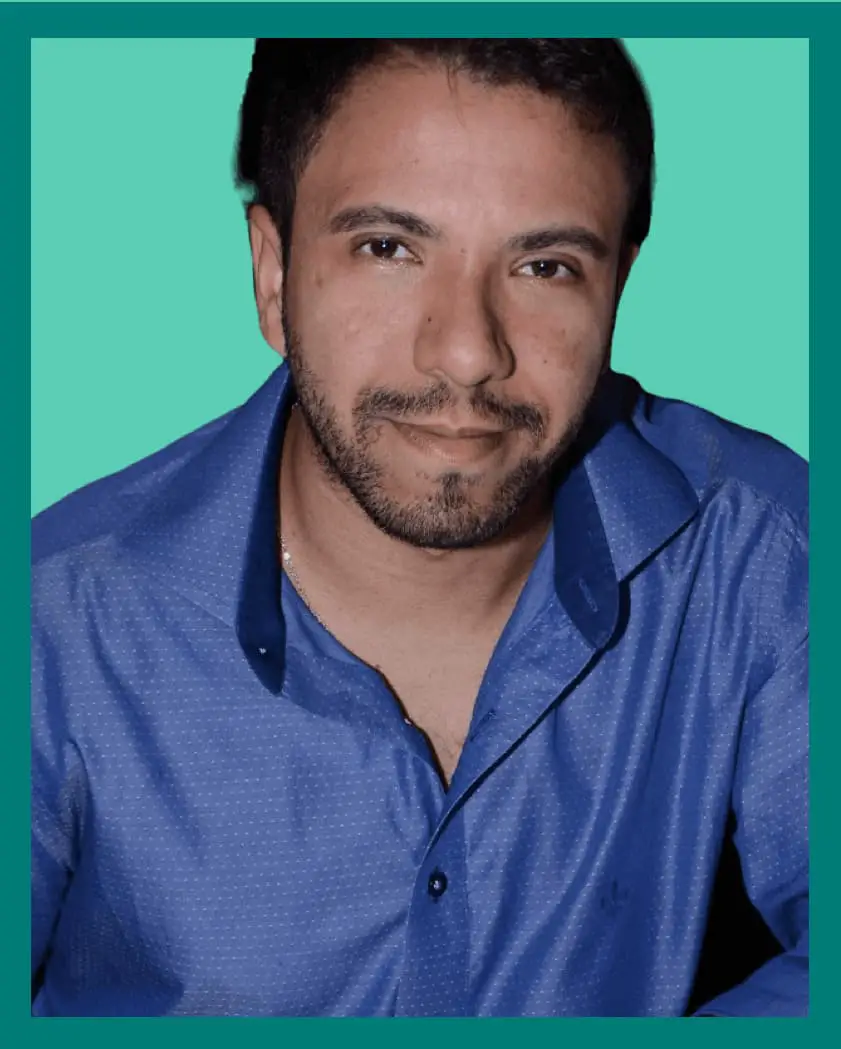 Ademir brings a deep-rooted passion for nutrition to his role as an editor at Eat Proteins, understanding the intrinsic link between diet and physical performance. His diverse background in wellness and his time as a Fitness Director have shaped his belief that proper nutrition is the cornerstone of overall health and well-being.
Read More
How often do writers at Eat Proteins Platform update their articles?
Writers at the Eat Proteins Platform update their articles on an ongoing basis to ensure the content remains accurate and up-to-date. The frequency of updates is guided by new research findings, changes in guidelines, or advancements in the field of nutrition and dietetics. This commitment to current information ensures that readers receive the most reliable and evidence-based content available.
What is the editorial policy of the Eat Proteins platform?
The editorial policy of the Eat Proteins platform adheres to a stringent multi-step quality control framework grounded in scientific rigor. Articles are authored by individuals with extensive domain-specific expertise in areas such as nutrition science, exercise physiology, and weight management.
Each article undergoes meticulous editorial scrutiny, including fact-verification against peer-reviewed scientific literature and the elimination of imprecise or superfluous language. Finally, each piece is subject to an expert review by credentialed professionals in health and nutrition, ensuring the content meets our elevated standards for scientific accuracy, relevance, and comprehensiveness.
What types of sources are typically cited on Eat Proteins Platform?
The types of sources that may typically be cited in Eat Proteins Platform, especially when focusing on nutrition and diet-related topics, are leading academic journals within the field of nutrition and health.
American Journal of Clinical Nutrition
Journal of Nutrition
European Journal of Clinical Nutrition
British Journal of Nutrition
Advances in Nutrition Journal
Journal of Nutritional Biochemistry
European Journal of Nutrition
International Journal of Obesity
Nutrition Reviews Journal
Annual Review of Nutrition Journal
Current Developments in Nutrition Journal
Food and Nutrition Bulletin Journal
Food & Nutrition Research Journal
Proceedings of the Nutrition Society Journal
Journal of Food Science
Nutrition Research Reviews Journal
Public Health Nutrition Journal
Nutrition and Health Journal
Annals of Nutrition and Metabolism Journal
Molecular Nutrition & Food Research Journal
Food Quality and Preference Journal
Nutrition Research and Practice Journal
The Journal of Nutrition, Health and Aging Journal
These journals are renowned for their rigorous peer-review processes and contributions to the advancement of knowledge in the areas of diet, nutrition, and health sciences.
How is the Eat Proteins Platform funded?
Eat Proteins is a reader-supported platform. Our articles may contain advertisements, sponsored content, paid insertions, affiliate links, or other forms of monetization. When users make purchases through these affiliate links, the Eat Proteins Platform receives a small commission at no additional cost to the consumer.
This affiliate-based monetization strategy allows the Eat Proteins platform to maintain its operational viability while offering high-quality, evidence-based content to its audience. The transparency about affiliate disclaimers and funding sources ensures the integrity and objectivity of the informational resources provided.
What is the methodology behind Eat Proteins Platform product reviews?
The methodology behind Eat Proteins Platform's product reviews is rooted in evidence-based evaluation and rigorous scientific scrutiny. Each product undergoes a comprehensive analysis that includes a review of peer-reviewed research studies, clinical trials, and meta-analyses to assess its efficacy, safety, and nutritional value.
Expert contributors, often with advanced degrees in nutritional science or related fields, are enlisted to critically evaluate the data and contribute their professional insights. This multifaceted approach ensures that the product reviews are not only thorough but also adhere to the highest standards of scientific integrity and objectivity.
What do readers and experts say about the Eat Proteins Platform?
Based on testimonials and expert feedback, the Eat Proteins Platform is highly regarded as a credible and informative resource in the field of nutrition and weight loss. Users often praise the platform for its comprehensive articles that adhere to scientific rigor, citing peer-reviewed journals and involving consultations with healthcare professionals. Many subscribers find the platform's content not only informative but also actionable, helping them make informed decisions about their dietary and lifestyle choices.
Questions raised by the readers often pertain to the practical applicability of diet plans, indicating a high level of engagement and reliance on the platform's advice. The feedback suggests that the Eat Proteins Platform successfully fulfills its mission to provide evidence-based, practical guidance for individuals seeking to improve their health through nutrition.
How can someone contact Eat Proteins for inquiries or feedback?
For inquiries or feedback, individuals can reach out to Eat Proteins through a dedicated Contact Us page on the website, where a contact form is available for direct communication. Alternatively, the organization provides an email address for more specific or detailed questions.
Customer support representatives are trained to handle a wide array of concerns and are committed to responding within a set time frame, usually within 48 hours. This multi-channel approach ensures that users have multiple avenues for interaction, enhancing user experience and satisfaction.
What is the Privacy Policy of the Eat Proteins Platform?
Eat Proteins takes user data privacy very seriously and adheres to strict data protection protocols. The platform has a comprehensive privacy policy that outlines how user information is collected, stored, and utilized. This privacy policy is readily accessible on the website for users to review. By following industry best practices, Eat Proteins ensures the confidentiality and security of its users' personal information.