Medifast Diet: Benefits, Meal Plan, and How To Duplicate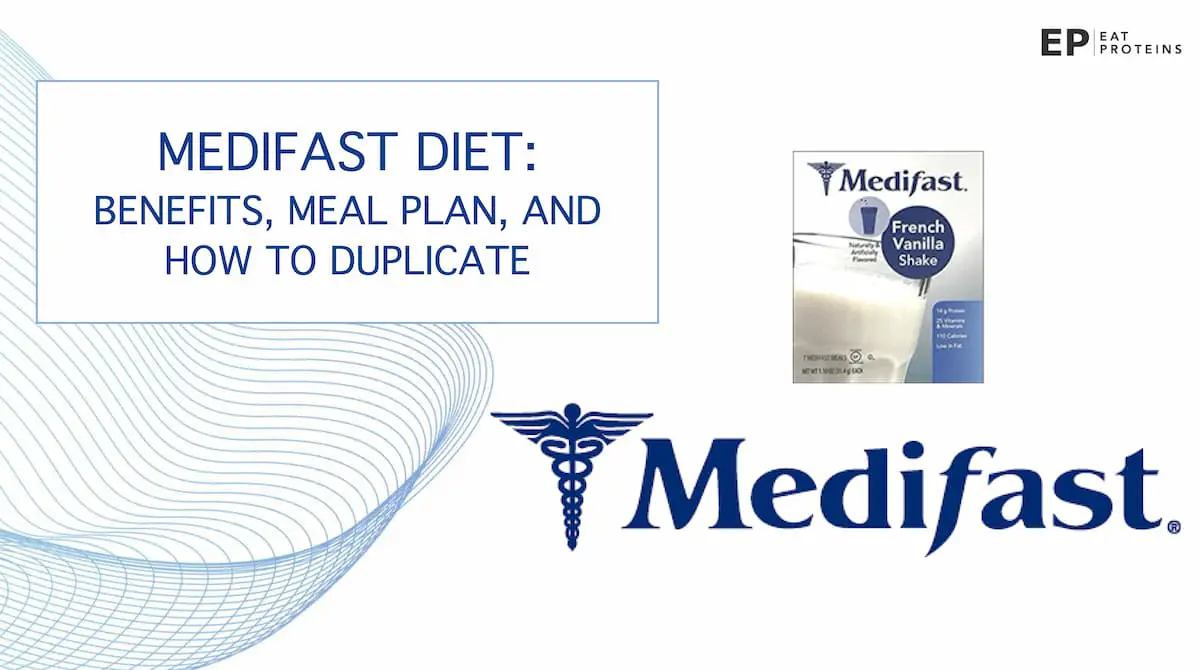 The Medifast diet was a low-calorie, high-protein weight loss program that combined meal replacements with solid food. According to a 2015 study by Christopher D. Coleman and Jessica R. Kiel, participants lost an average of 10.9 kg at 12 weeks and 16.0 kg at 24 weeks, translating to a potential weight loss of roughly 3.6 kg per month on the Medifast diet. However, if you're wondering what happened to Medifast, it's worth noting that as of July 2017, Medifast rebranded its subsidiary, Take Shape For Life, to Optavia and introduced new products known as Optavia Fuelings.
Medifast Inc. is a global health and wellness company primarily known for its weight management program, Optavia. It was recognized as one of America's Best Mid-Sized Companies by Forbes in 2022.
The main effect of the Medifast diet is rapid weight loss, supported by a 2013 study led by James Shikany from the University of Alabama. Participants lost an average of 7.5 kg in 26 weeks. One of the fundamental drawbacks of following the Medifast Diet is its cost. Similar but cheaper diets include the Optavia, Optifast diet, and Nutrisystem.
Eat Proteins is a reader-supported platform. Purchases made through our links may earn us a commission at no extra cost to you. Learn more.
What is the Medifast Diet?
The Medifast Diet is a weight loss program designed to promote long-term health transformations by controlling calorie intake through snacks and homecooked meals. The Medifast diet was established by Dr. William Vitale in 1980. Initially, Medifast shakes were sold directly to doctors, who then prescribed them to their patients alongside behavioral counseling techniques.
In 2000, the Medifast company shifted its strategy towards a direct-to-consumer marketing program and multi-level marketing (MLM) business model with the help of Jason Pharmaceuticals. In July 2017, Medifast changed the name of its subsidiary, Take Shape For Life, to Optavia.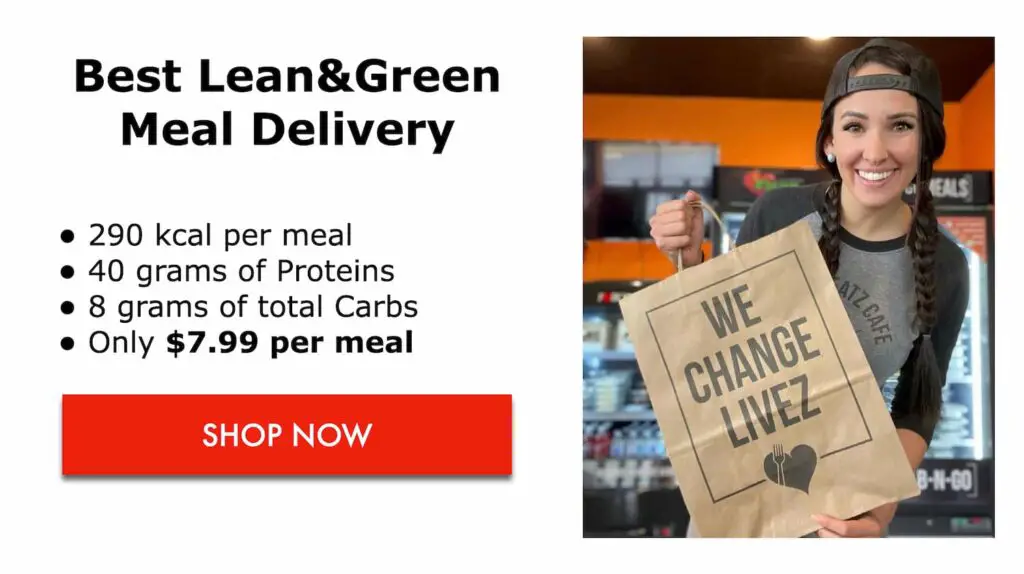 When asking about the efficacy of the Medifast diet, we can refer to a 2015 study by Christopher D Coleman and Jessica R Kiel. This study showed that the Medifast Diet resulted in an average weight loss of 24 pounds at the 12-week mark and 35.2 pounds at 24 weeks. Impressively, 96% of participants had shed at least 5% of their starting body weight by the 24-week point.
What happened to the Medifast diet after 2017?
Medifast faced legal issues in 2012 for making unsupported weight-loss claims, leading it to rebrand a program to Optavia in 2017.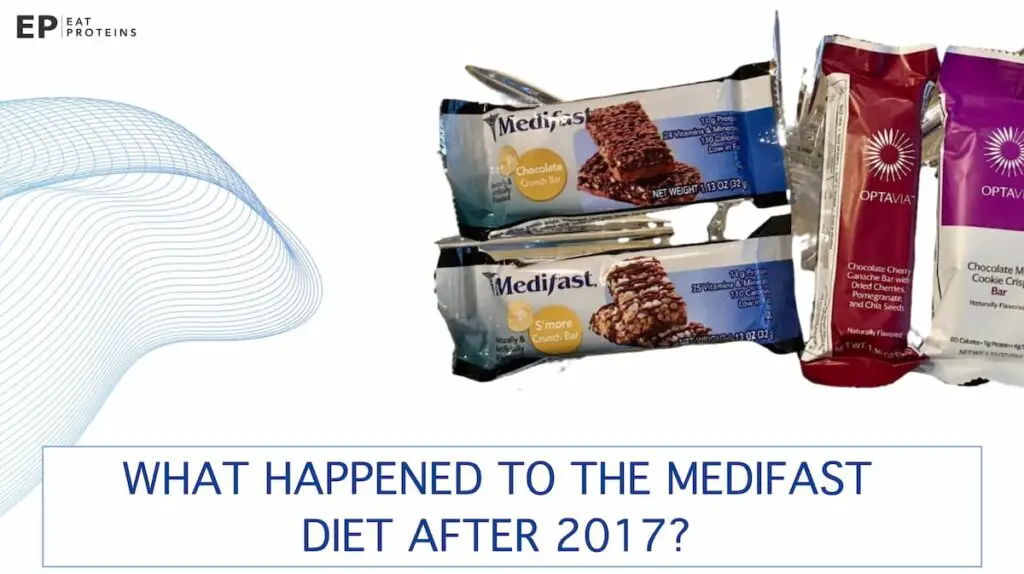 They shifted from retail to a direct-selling model through coaches and Medifast bloggers. Medifast shakes were discontinued and replaced by Optavia Fuelings, which have more natural ingredients but still contain erythritol, a sweetener linked to health risks.
How does the Medifast diet plan work?
The Medifast diet plan works by providing five pre-portioned meal replacements and a reduced-calorie plan to promote weight loss. The program lasts anywhere from 12 to 24 weeks, depending on your starting weight and weight loss goals. The Medifast 5&1 Plan, also called the Optimal Weight 5&1 Plan, features five meal replacements and one self-prepared "lean and green" meal, usually dinner, making it easier to follow and geared for quicker weight loss.
The Medifast diet plan can be customized to accommodate people with diabetes by offering low-glycemic meal replacements. It can also cater to various food allergies, such as gluten, nut, and soy allergies. For those wondering about how the Medifast diet works in the long term, a 2013 study from the University of Alabama at Birmingham is worth noting. The study showed that participants maintained a weight loss of 4.7 kg even after 52 weeks.
What are the health benefits of the Medifast diet?
Here's the list of Medifast diet health benefits.
Reduces Body Weight: According to a study by L. M. Arterburn et al., participants lost an average of 5.7% body weight in 16 weeks. This is a significant reduction that can lead to various health benefits.
Decreases Fat Mass: The same study showed a significant reduction in fat and abdominal fat mass. Losing fat mass is crucial for improving metabolic health.
Shrinks Waist and Hip Circumferences: Participants also saw reductions in waist and hip circumferences, which are indicators of visceral fat loss.
Offers Behavioral Support: The program includes coaching support calls, which were found to be effective in helping participants stay on track.
Outperforms Self-Directed Diet: The Medifast group had significantly better results than a self-directed, reduced-calorie diet, proving the efficacy of a structured commercial program.
Improves Cardiometabolic Risk Factors: According to an Observational Study in Nutrients Journal, the Medifast 4 & 2 & 1 Plan led to significant improvements in blood pressure, pulse, and waist-to-hip ratio. This is crucial for heart health and metabolic function.
Preserves Lean Mass: The same study showed that lean mass was preserved to within 5% of baseline throughout 24 weeks. Preserving lean mass while losing weight is essential for maintaining metabolic rate and muscle function.
What are the health risks of the Medifast diet?
The Medifast diet, like any weight loss program, comes with its own set of potential health risks that you should be aware of.
Nutrient Deficiency: The diet relies heavily on meal replacements, which may lack some essential nutrients found in whole foods. This can lead to nutrient deficiencies if not properly managed.
Rapid Weight Loss: The diet is designed for quick weight loss, which can sometimes lead to gallstones or other health issues if not carefully monitored.
Blood Sugar Fluctuations: The low-calorie nature of the diet may cause blood sugar levels to fluctuate, which could be a concern for diabetics or those with insulin sensitivity.
Gastrointestinal Issues: Some people may experience digestive issues like constipation or diarrhea due to the high fiber content in some of the meal replacements.
Psychological Impact: The restrictive nature of the diet can sometimes lead to disordered eating patterns or an unhealthy relationship with food.
May Interact with Medications: The diet could interact with certain medications, especially those for blood pressure or blood sugar, requiring adjustments to your medication regimen.
Does the Medifast diet cause cancer?
No, there's no evidence to suggest that the Medifast diet causes cancer. Although Medifast products may contain soy, a study published in Frontiers in Nutrition in 2022 found no link between soy intake and cancer mortality, even suggesting a reduced risk of certain cancers with higher soy intake.
Who is the Medifast diet best suited for?
The Medifast diet is best suited for individuals who have more than 50 pounds to lose and are physically active, as it offers a low-calorie, high-protein plan that can support significant weight loss. It's often recommended by healthcare providers for those who need to lose weight quickly for medical reasons. On the flip side, the Medifast diet may not be ideal for people with certain food allergies, those who prefer whole foods over meal replacements, or individuals with specific medical conditions that require close nutritional monitoring.
What are the common mistakes people make when starting the Medifast diet?
Common mistakes when starting the Medifast diet include choosing the wrong plan, like confusing Medifast Go with Medifast Flex, which have different meal structures and weight loss speeds. Another pitfall is relying solely on Medifast shakes and neglecting the 'lean and green' meals, which offer essential nutrients and variety. These mistakes can hinder weight loss progress and nutritional balance.
How to start the Medifast diet?
The following list outlines how to start the Medifast diet.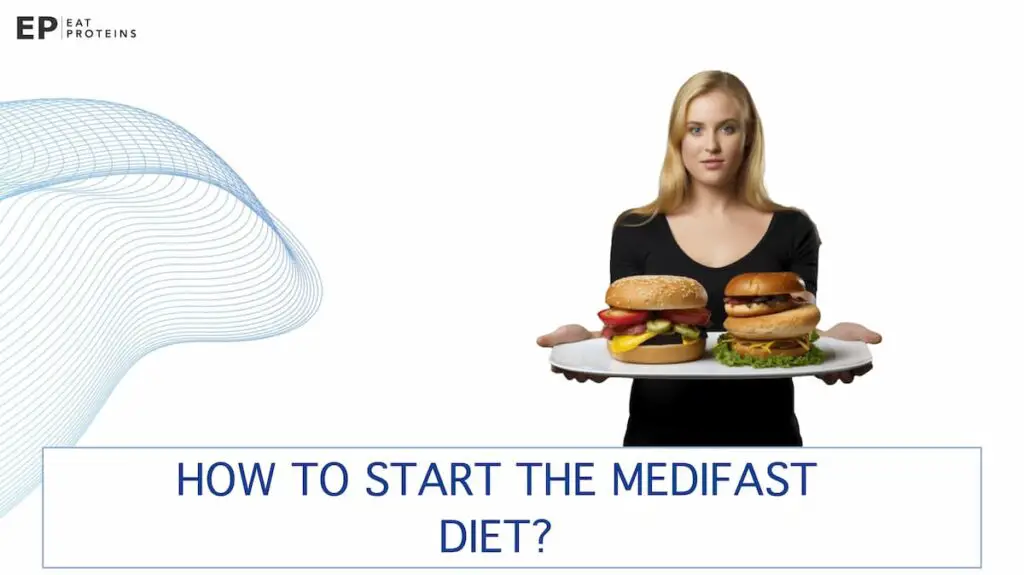 Start by reading Medifast reviews from Medifast bloggers to get firsthand experiences and tips.
Make sure to learn the difference between Medifast and Optavia to choose the program that best suits your needs.
Search for Medifast promotional codes to get discounts on your purchases.
Don't forget to look for Medifast coupons for additional savings.
Sample different flavors to find your favorite Medifast shakes that you'll enjoy throughout the program.
Browse the selection and look for Medifast bars that you can incorporate into your meal plan.
Familiarize yourself with the Medifast cost to ensure it fits within your budget.
Explore Medifast diet plan recipes to add variety and excitement to your meals.
Get creative by looking for Medifast shakes recipes to spice up your shake routine.
Study the Medifast diet meal plan to understand what you'll be eating and when.
If you're on a tight budget, search for tips on how to do Medifast on a budget to make the most of your money.
What are the Medifast diet plan reviews?
The Medifast diet plan reviews generally show mixed responses. According to Consumer Affairs, based on 707 reviews, it has a rating of 3.6 out of 5. A significant 34% of reviewers awarded it 5 stars, suggesting satisfaction with the diet plan. Another 27% gave it 4 stars while 17% rated it 3 stars, as shown in this graph.
However, there are some criticisms as well, with 8% of users giving it 2 stars and 15% rating it with a single star.
The primary concerns brought up in these negative reviews frequently revolve around the high cost of the plan. Another common complaint is about difficulties relating to customer service, including problems canceling the program, issues with processing orders, and dissatisfaction with handling refunds.
What foods can you eat on the Medifast diet?
On the Medifast diet, you'll primarily consume Medifast meal replacements along with lean meats, vegetables, and healthy fats for your 'lean and green' meals.
Lean Meats: Skinless chicken breast, fish (e.g., salmon, tuna), lean beef, turkey breast
Vegetables: Spinach, broccoli, cauliflower, green beans
Healthy Fats: Avocado, olive oil, nuts (e.g., almonds, walnuts), seeds (e.g., chia, flaxseed)
Medifast Shakes: Chocolate, vanilla, strawberry, mocha
Medifast Bars: Chocolate mint, peanut butter, caramel crunch, s'mores
Medifast Soups: Chicken noodles, tomato, beef stew, minestrone
Where to buy Medifast shakes?
You can't buy Medifast shakes in physical stores as they've been discontinued by the company. However, you can still find Medifast shakes for sale on third-party websites like eBay or Amazon. Just be cautious about the seller's reputation and the product's expiration date when purchasing from these platforms.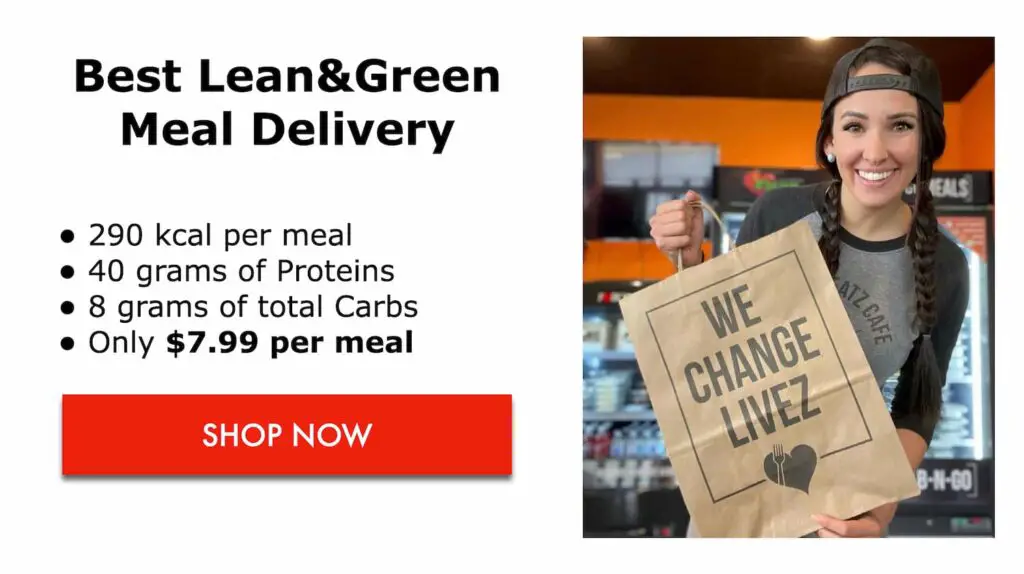 Is Medifast sold at Walmart?
No, Medifast is not sold at Walmart. The company operates on a multi-level marketing model and sells its products exclusively through Optavia Coaches. You won't find Medifast products in any retail stores like Walmart, Costco, or Target, but you can find similar products at Walmart that are around 100 calories and have about 10g of protein.
Is the Medifast diet the same as the Optavia diet?
No, the Medifast diet and the Optavia diet are not the same. While both are weight management programs by Medifast Inc., Optavia focuses on lifestyle changes and long-term goals, whereas Medifast aims for quicker weight loss through meal replacements like shakes and bars.
What foods should be avoided on the Medifast diet?
Avoid fried foods, refined grains, whole-fat dairy, and sugar-sweetened beverages while on the Medifast diet.
Fried Foods: Fried chicken, french fries, onion rings, fried fish
Refined Grains: White bread, white rice, sugary cereals, white pasta
Whole-Fat Dairy: Whole milk, full-fat cheese, full-fat yogurt, cream
Sugar-Sweetened Beverages: Soda, energy drinks, sweetened iced tea, sugary coffee drinks
What are some tasty recipes for the Medifast diet?
The Medifast diet offers a variety of tasty recipes that adhere to its meal plan guidelines, making it easier to stick to the program.
Medifast Chicken Stir-Fry: A mix of lean chicken breast, colorful bell peppers, and zucchini stir-fried in a light soy sauce.
Medifast Chocolate Shake Smoothie Bowl: Blend a Medifast chocolate shake with ice and top it with sliced almonds and a sprinkle of chia seeds for a delicious and nutritious breakfast.
Medifast Cauliflower Pizza: Use a cauliflower crust and top it with low-fat cheese, tomatoes, and basil for a guilt-free pizza experience.
Medifast Zucchini Noodles with Pesto: Spiralized zucchini serves as a low-carb pasta alternative, topped with a light pesto sauce made from basil, garlic, and a touch of olive oil.
Medifast Turkey Meatball Soup: Lean turkey meatballs in a clear broth with diced vegetables like carrots and celery, seasoned with herbs for a comforting meal.
What are the best Medifast shakes recipes?
The best Medifast shake recipes are those that not only taste great but also pack in extra nutrients, all while sticking to the Medifast guidelines of around 100 calories and 10-15 grams of protein per shake.
Medifast Berry Protein Blast: Blend a Medifast vanilla shake with a handful of mixed berries and a scoop of protein powder for a fruity protein kick.
Medifast Mocha Frappe: Mix a Medifast chocolate shake with cold brew coffee and a dash of cinnamon, then add a scoop of protein powder for a caffeinated protein boost.
Medifast Tropical Paradise: Combine a Medifast vanilla shake with a small amount of frozen mango and pineapple, adding a scoop of protein powder to maintain the protein content.
Medifast Peanut Butter Cup: Blend a Medifast chocolate shake with a tablespoon of powdered peanut butter and a scoop of protein powder for a delicious, protein-rich treat.
Medifast Green Machine: Mix a Medifast vanilla shake with a handful of spinach, a small banana, and a scoop of protein powder for a shake that's rich in protein and nutrients.
What is the sample meal plan for the Medifast diet?
A sample meal plan for the Medifast diet includes five Medifast meals like shakes and bars, along with one "Lean and Green" meal that you prepare yourself.
Breakfast: Medifast Chocolate Shake blended with ice and a dash of cinnamon.
Mid-Morning Snack: Medifast Caramel Crunch Bar.
Lunch: Medifast Strawberry Shake blended with a handful of strawberries.
Afternoon Snack: Medifast S'mores Crunch Bar.
Dinner (Lean and Green): Grilled chicken breast with a side of steamed broccoli and a small salad with low-fat dressing.
Evening Snack: Medifast Vanilla Shake blended with a teaspoon of unsweetened cocoa powder.
How to duplicate the Medifast diet?
To successfully duplicate the Medifast diet, follow these seven key steps ranging from consulting Medifast health coaches to finding budget-friendly alternatives.
Consult with Medifast health coaches to get personalized advice tailored to your needs.
Study the Medifast 'Lean and Green' guide to understand the essential components of a balanced meal.
Stick to the Medifast diet plan that includes 5 snacks and 1 home-cooked 'Lean and Green' meal for optimal results.
Search for Medifast meals substitutes that offer similar nutritional value if you want variety or have dietary restrictions.
Explore Medifast shakes alternatives that match the original's nutrition facts to keep your diet on track.
Identify a Medifast bar substitute that offers similar protein and fiber content to maintain diet consistency.
Investigate diets like Medifast but cheaper to find a more budget-friendly option that still aligns with your weight loss goals.
What are more budget-friendly alternatives to the Medifast diet?
Budget-friendly alternatives to the Medifast diet include Optifast, Optavia, Wonderslim, Nutrisystem, Ideal Protein, and Herbalife.
Optifast and Optavia offer meal replacement plans similar to Medifast but can be more cost-effective depending on the package. Wonderslim, Nutrisystem, Ideal Protein, and Herbalife also provide weight loss programs that include meal replacements and snacks, often at a lower price point.
What are the key differences between Medifast vs Optavia?
Medifast and Optavia are both weight-loss programs developed by Medifast, Inc. However, Optavia differs in that it includes a coaching component and emphasizes exercise through its Optavia ACTIVE program, in addition to offering meal replacements.
What are the key differences between Medifast vs Optifast?
Optifast is a medically supervised weight loss program that focuses on changing your relationship with food and eating through three key phases. Medifast, on the other hand, is primarily a meal replacement program that aims for rapid weight loss and is not necessarily medically supervised.
What are the key differences between Medifast vs Wonderslim?
Wonderslim offers more calories per day, ranging from 1,200-1,700 calories, compared to Medifast's lower-calorie plans. Wonderslim also provides more flexibility with DIY options and no monthly fees, while Medifast often involves structured plans and coaching. Cost-wise, Wonderslim comes in cheaper, with the CORE plan costing around $257 per month.
What are the key differences between Medifast vs Nutrisystem?
Medifast focuses on meal replacements and "Lean and Green" meals, while Nutrisystem offers pre-packaged, portion-controlled meals that include a balanced ratio of protein, carbs, and fats.
What are the key differences between Medifast vs Ideal Protein?
Medifast focuses on low-calorie, high-protein meal replacements, while Ideal Protein offers a ketogenic weight loss protocol with three phases: weight loss, stabilization, and maintenance. Ideal Protein also emphasizes a mindset shift and offers a wide variety of meals and snacks, as per their website.
What are the key differences between Medifast vs Herbalife?
Medifast focuses on low-calorie meal replacements, while Herbalife offers a broader range of products like shakes, teas, and supplements. Medifast has a structured 5&1 Plan, whereas Herbalife is more flexible, letting you choose from various meal plans and products. Herbalife has faced some controversies, including allegations of being a pyramid scheme and concerns about liver damage.
Is the Medifast diet considered a sustainable diet?
No, the Medifast diet is generally not considered a sustainable diet with a long-term solution for weight management. It's designed as a short-term, low-calorie diet plan, and transitioning back to a regular diet can be challenging.