7 Common GOLO Complaints From Customers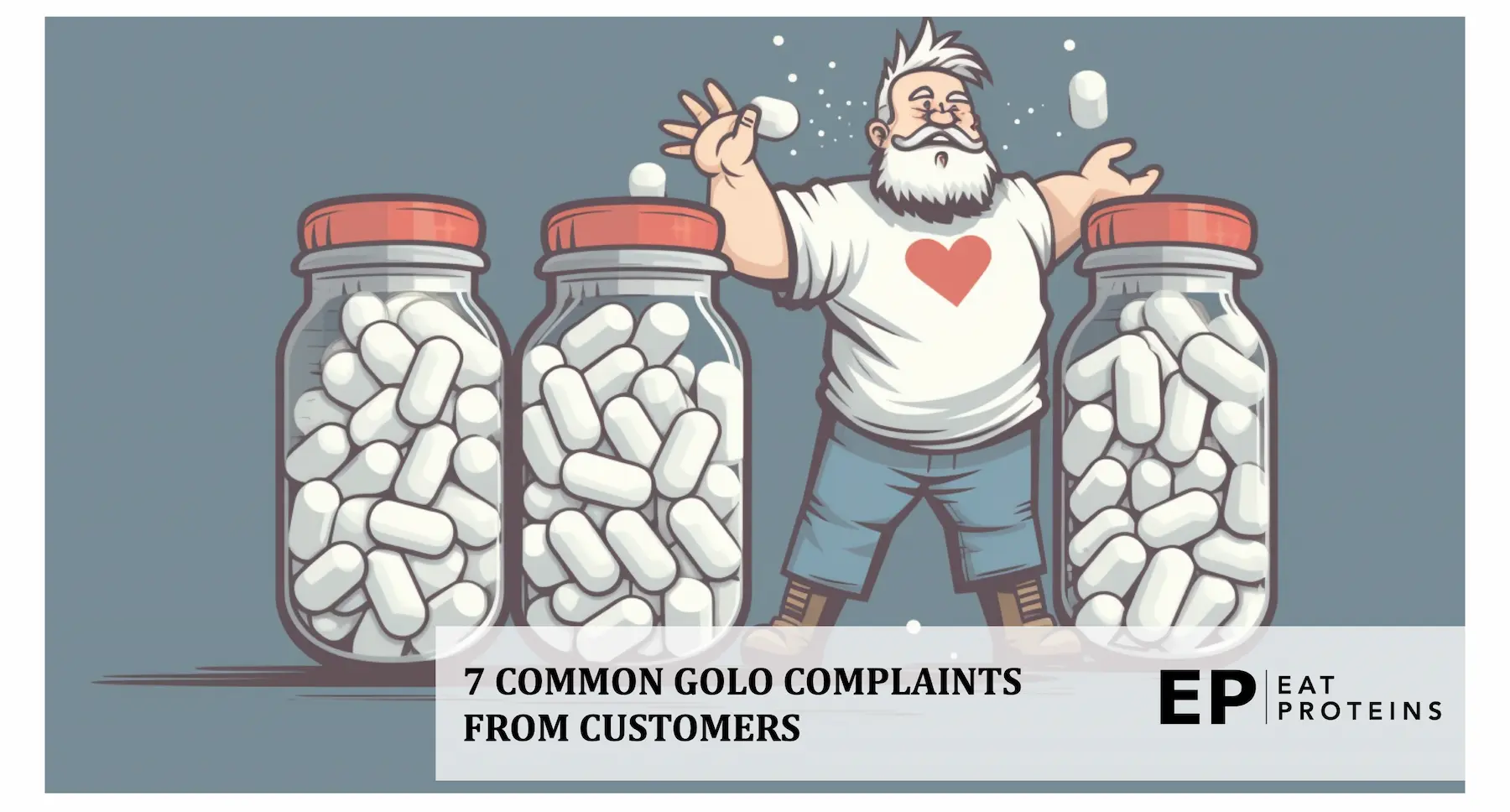 The GOLO Diet is a specific diet plan that aims to achieve weight loss by speeding up metabolism and reducing insulin resistance. It involves taking a supplement called Release, which regulates insulin and promotes weight loss without the need for calorie counting or restrictive eating.
GOLO diet complaints refer to the negative feedback or criticisms that individuals may have regarding the GOLO Diet. These complaints can be related to various aspects of the diet, including its effectiveness, sustainability, cost, or potential side effects.
The most common complaints about the GOLO diet are related to its effectiveness in achieving weight loss, the high cost of the program, and the lack of support from GOLO. Many customers report not seeing any significant weight or inch loss, despite following the program and taking the GOLO supplements as directed.
Some users even claim to have gained weight while using GOLO. The average weight loss reported by customers who do see results is around 1-2 pounds per week, typically starting between the second and fourth week of the program.
In this article, we explore the most common complaints about GOLO, delve into customer reviews, and investigate the legitimacy of the program. We also compare how GOLO's complaints stack up against other diets, like the Optavia 5 and 1 Plan. The 7 most common GOLO diet complaints are listed below.
Ineffectiveness
Adverse health effects
Issues with returns and refunds
Customer service complaints
Shipping and delivery problems
Product causing health problems
Misleading marketing
1. Ineffectiveness Of GOLO Diet
Ineffectiveness is a common complaint where users report that GOLO products do not yield the promised results, especially regarding weight loss.
For example, an individual who strictly adhered to the program for three months (90 days) claimed the products were ineffective.
This user's remark was, "I bought their weight reduction product. They stated that most individuals could lose weight within a month (30 days). Turns out, I'm unlike the majority because even after three months (90 days), I failed to shed any weight."
2. Adverse Health Effects
Adverse health effects refer to side effects after the GOLO diet, which is another complaint, where users express experiencing negative side effects after consuming GOLO. One user, for instance, encountered a dangerous interaction between GOLO and their current medication.
They narrated, "I purchased their diet pills GOLO. They interact with my current medication. I called them to find out what to do. I was informed I could return them for a full refund, but I had to pay for the return."
3. Issues With Returns And Refunds
Issues with returns and refunds encompass problems experienced by users while trying to return products or get refunds. A particular user's ordeal encapsulates this, "I returned the Golo product unopened, yet they are still billing me for 'Afterpay' and charging 'late' payments."
4. Customer Service Complaints
Another significant problem identified by users is inadequate customer service from GOLO. This is highlighted in numerous complaints about slow or unsatisfactory responses.
For example, one user said, "After purchasing and using the GOLO products, I gained weight rather than losing it. I contacted GOLO three times via email requesting to return the products and asked for a refund. Initially, I received a reply trying to persuade me to keep the product, even though I had clarified that I didn't want it and wanted to return it."
5. Shipping And Delivery Problems
Shipping and delivery problems refer to issues faced by customers related to receiving their orders.
A user's grievance serves as a perfect example, "As a customer of GOLO for the past year, I'm extremely disappointed in the lack of customer service at the company. I've repeatedly reached out to the GOLO team via email and phone and have never received a response in regards to a missing shipment for which I have paid."
6. Product Causing Health Problems
This complaint involves reports from users about health problems induced by the product. For instance, one user narrated, "I have bought a product called Golo release from the company Golo LLC and this product made me very sick. I had nausea and vomiting, and my blood pressure spiked with severe headaches."
7. Misleading Marketing
Misleading marketing is a complaint where customers feel that GOLO's promotional materials give a false impression of the product's efficacy.
One user's experience reflects this, "I purchased GOLO in good faith to help with insulin resistance weight loss, as advertised by the company. I observed its ineffectiveness after 30 days of usage and my rigorously following every suggestion in the weight loss program. I reached out to inform GOLO and was encouraged to continue using the product with the promise that it will work."
How Do Customers Typically Voice Their Complaints About GOLO?
Customers typically voice their complaints about GOLO through various online platforms including TrustPilot, Better Business Bureau (BBB), various online forums, social media, Facebook groups, and Amazon customer reviews.
How Do GOLO Complaints Compare To Complaints About Other Popular Diets?
In comparing GOLO complaints to complaints about other popular diets, common issues raised by clients include energy loss due to rapid lifestyle and stress, lack of time to prepare healthy meals, unavailability of workout time, and Reluctance to give up certain food items.
What Are Some Common Complaints About The GOLO Diet Compared To The Optavia Diet?
Both the GOLO and Optavia diets have faced similar complaints from users. These include the diets' perceived ineffectiveness and potential adverse health effects. Issues also arise surrounding returns and refunds, alongside complaints about poor customer service.
However, the specific complaints about each diet may vary depending on individual experiences and the nature of their programs and services. Hence, you should carefully research and consider these factors when deciding between the Optavia or GOLO diet.