Can You Buy GOLO Over The Counter?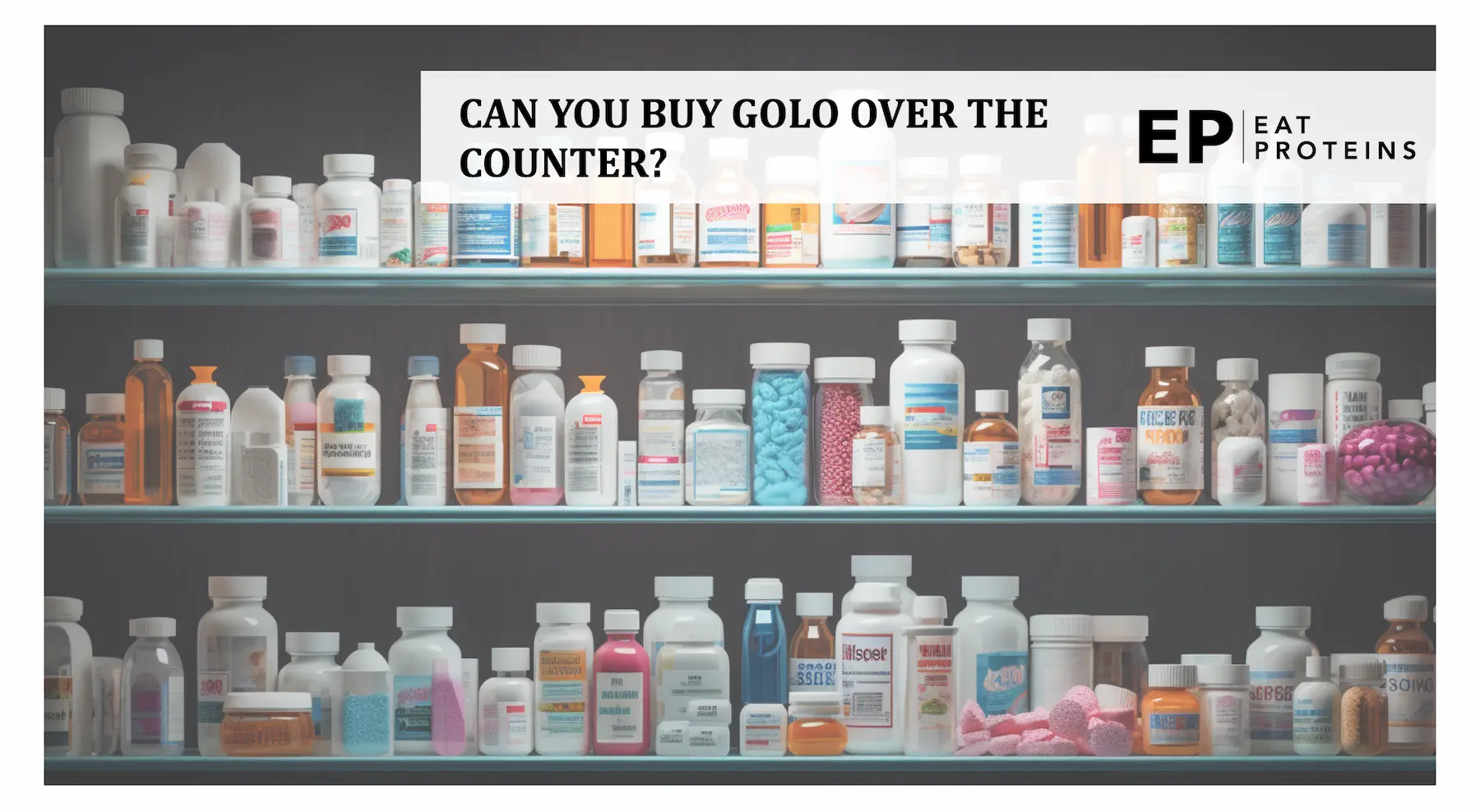 No, you cannot buy GOLO Release over the counter at drugstores or retail stores. Although GOLO Release supplements are not medication pills and do not require a prescription, they are typically not available in these types of stores. You can usually purchase them directly from the GOLO website.
So, can you buy GOLO pills over the counter? No, although GOLO weight loss pills include vitamins and minerals that are normally available over the counter or in pharmacies, these pills are not classified as over-the-counter drugs and apart from the official GOLO store are only available on third-party online platforms.
The term "over-the-counter" (OTC) refers to dietary supplements that can be purchased without a prescription from a healthcare professional. Note that while GOLO supplements contain Magnesium, Zinc, and Chromium that are generally considered safe, and are commonly found in OTC products, they are not classified as OTC drugs. This means they are not regulated to the same extent as OTC drugs, which are reviewed by regulatory agencies for safety and effectiveness.
This article covers why GOLO weight loss pills cannot be purchased over the counter, the differences between GOLO and prescription weight loss drugs, and explains where you can buy GOLO.
Do You Need a Prescription to Buy GOLO?
No, you do not need a prescription to buy GOLO. It is an herbal supplement that includes a proprietary blend of seven natural, plant-based ingredients and three minerals, which doesn't require a prescription. The only things that you need a prescription for are prescription drugs, including weight loss medications like Wegovy (semaglutide), Saxenda (liraglutide), and Contrave (naltrexone-bupropion), which are regulated by health authorities such as the FDA in the United States.
How do the GOLO pills differ from prescription weight loss medications?
GOLO pills and prescription weight loss medications both aim to assist in weight loss and can help lower blood sugar levels. However, prescription weight loss medications like semaglutide contain specific compounds that have been rigorously tested and approved by health authorities such as the FDA.
In contrast, GOLO pills, which are part of the GOLO weight loss diet, are herbal supplements containing 70 mcg of chromium per capsule. Unlike prescription medications, they are not subject to the same level of regulatory scrutiny and do not require a medical prescription for purchase.
Semaglutide is a glucagon-like peptide-1 receptor agonist approved by the FDA for the treatment of type 2 diabetes and long-term weight management. It is available in subcutaneous injection doses of 0.25, 0.5, and 1 mg once weekly for diabetes, and higher doses of 1.7 and 2.4 mg once weekly specifically for weight management. In a 2020 randomized clinical trial by Robert F. Kushner from Northwestern University, patients receiving 2.4 mg of liraglutide experienced a mean weight loss of 6% by week 12 and 12% by week 28.
In contrast, the GOLO Release resulted in an average weight loss of 6.07 kg over a 13-week period in a 2019 double-blind, placebo-controlled study by Robert J Buynak. Both approaches target weight loss and metabolic improvement, but semaglutide has received FDA approval and has been subjected to more extensive clinical trials, while the GOLO program uses its proprietary Release supplement made of natural ingredients.
Where can GOLO pills be purchased if not through a pharmacy?
If you're wondering where to buy GOLO pills aside from a pharmacy or their official online store, the alternative options include platforms like Craigslist and eBay. These are places where you can purchase GOLO Release from private users. However, please be aware that buying from these platforms will not offer a money-back guarantee and you won't receive the GOLO Metabolic Plan that comes with official purchases.