The Connection Between GOLO Reviews and Dr. Oz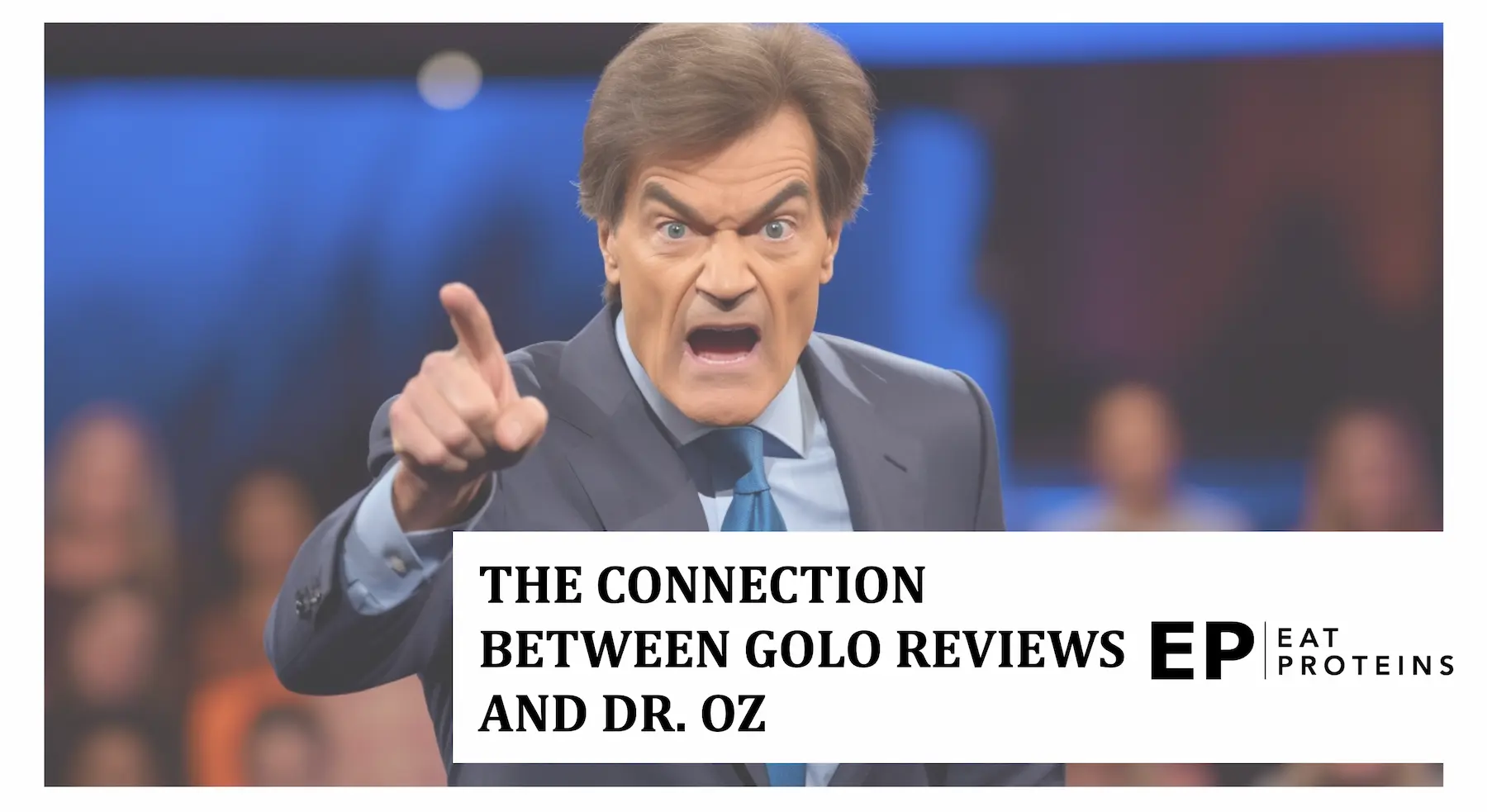 The connection between GOLO reviews and Dr. Oz refers to the controversy surrounding Dr. Oz's 2017 public discussion and review of the GOLO Rescue Plan, a weight loss program. Dr. Oz, a well-known TV doctor, was accused by the health and wellness company GOLO of intentionally disparaging its brand on his television show to benefit his own diet program, the "21-Day Weight Loss."
Mehmet Cengiz Öz, born on June 11, 1960, is a physician, television presenter, and author. He is widely recognized for his infomercials promoting various weight-loss products and fads. When asked about what Dr. Oz says regarding the GOLO diet, it's important to note that during the episode in question, Dr. Oz and registered dietitian Keri Glassman reviewed the GOLO Rescue Plan. They also featured a guest who criticized the program. GOLO claims that this public discussion negatively impacted its brand and has, as a result, taken legal action against Dr. Oz.
The reliability of Dr. Oz's review of the GOLO diet comes into question given that less than one-third of medical advice given on "The Dr. Oz Show" is supported by even modest medical evidence, according to a 2014 study published in BMJ by Christina Korownyk from the University of Alberta. Researchers found that 40% of the claims made on the show appear to lack any evidence altogether. In some instances, the show's recommendations were found to run counter to established medical literature. This article examines reviews of the GOLO diet by Dr. Oz and other customers.
What did Dr. Oz say about the effectiveness of the GOLO diet?
Dr. Oz claimed that the GOLO diet was not effective, giving it a rating of 2 out of 10 for its effectiveness in achieving weight loss goals. He stated that the GOLO diet had a low success rate, specifically only a 20% success rate in helping individuals lose weight.
Dr. Oz also mentioned that the diet was not a sustainable long-term solution for weight management. He emphasized that the GOLO diet lacked sufficient scientific evidence, stating that it did not provide substantial clinical research to validate its claims. Dr. Oz advised viewers to approach the GOLO diet with caution and consult a healthcare professional before starting the program, highlighting concerns about the diet's supplement's potential side effects and safety.
As a result, the weight loss company GOLO, LLC claims that Dr. Oz intentionally disparaged its brand to benefit his own diet program. The company accuses him of promoting his competing "21-Day Weight Loss" plan while featuring GOLO's "Rescue Plan" in a negative light. GOLO alleges that Dr. Oz attempted to damage its reputation.
What is the basis of the lawsuit involving Dr. Oz and GOLO?
The lawsuit involving Dr. Oz and GOLO, LLC centers on allegations of Unfair Competition, False Advertising, and Trade Libel. GOLO, a health and wellness company, filed the lawsuit against ZoCo Productions, HARPO Productions, Dr. Mehmet Oz, and dietitian Keri Glassman.
The complaint was sparked by a segment on the Dr. Oz TV show aired on July 12, 2017, in which Keri Glassman reviewed various "internet diets," including GOLO's. During this segment, GOLO claims that false and misleading information was presented about their weight management program.
The company further alleges that the information is biased because Dr. Oz and his website promote his own competing weight loss program, a detail not disclosed during the TV segment or on the website. The case was filed in the United States District Court for the Eastern District of Pennsylvania under Civil Action No. 17-3407.
Are there any other lawsuits involving Dr. Oz and similar allegations?
Yes, there have been other lawsuits involving Dr. Oz and similar allegations. For instance, Dr. Oz and his show's producers previously agreed to a $5.25 million settlement in a class-action lawsuit claiming that he misrepresented the effectiveness of Labrada brand weight loss pills. In this lawsuit, the plaintiffs accused Dr. Oz of fraudulently promoting the Labrada weight loss products as a "magic weight-loss cure" and "revolutionary fat buster," claims that were not supported by scientific evidence.
How reliable is Dr. Oz's review of the GOLO diet?
The reliability of Dr. Oz's review of the GOLO diet should be approached with caution. Given that shows like "The Dr. Oz Show" attract millions of viewers and influence public opinion, it's important to scrutinize the evidence behind the recommendations made on these platforms.
According to a 2014 study led by Christina Korownyk and other researchers, only 46% of the health recommendations made on "The Dr. Oz Show" were supported by evidence. The study also found that 15% of the advice contradicted the best available evidence, and for 39%, no evidence could be found, as shown in this diagram.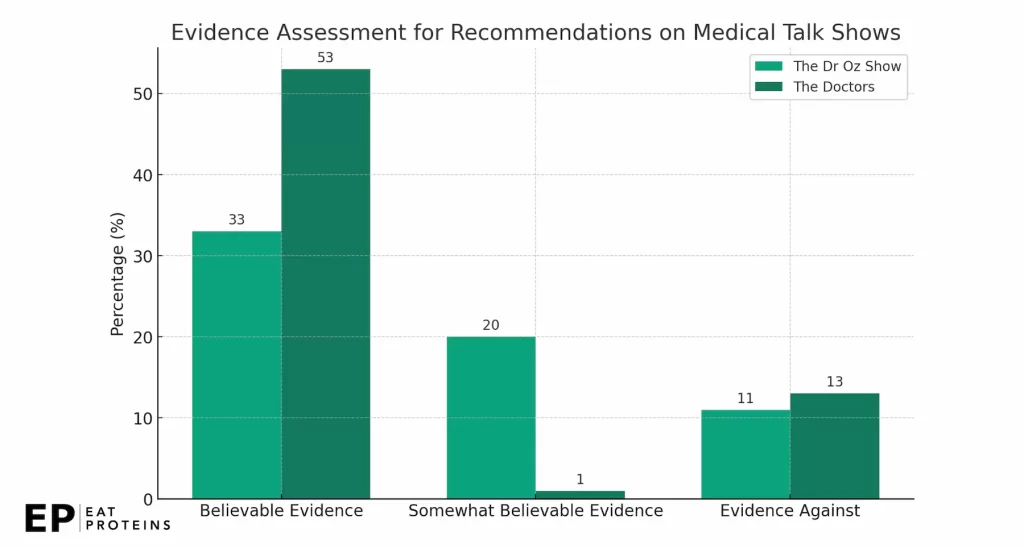 The study concluded that recommendations on medical talk show like Dr. Oz's often lack adequate backing and should be met with skepticism by the public. Given these findings, the reliability of Dr. Oz's review of the GOLO diet should be approached with a healthy dose of skepticism. The study recommends that viewers should be skeptical about health advice provided on medical talk shows.
What do other doctors say about the GOLO diet?
According to licensed naturopathic doctor Brian Yeung, the GOLO diet primarily focuses on selling a weight loss supplement called "Release" rather than offering a comprehensive weight loss program. Dr. Yeung criticizes the product for its lack of transparency, particularly in hiding the doses of its ingredients behind a "proprietary blend," making it difficult to assess its effectiveness.
He also notes that the supplement seems more geared towards improving insulin sensitivity rather than directly aiding in weight loss. Given the high cost and questionable ingredients, Dr. Yeung gives the product an overall rating of "F" and recommends against its use. In summary, Dr. Yeung advises that there are more effective and cost-efficient ways to manage weight and insulin resistance.
What do other customers say about the GOLO diet?
Other customers have expressed various complaints about the GOLO diet. Some have found it to be ineffective in achieving weight loss goals, while others have experienced adverse health effects after using the products. Issues with returns, refunds, customer service, shipping, and misleading marketing have also been commonly raised by customers.