Optavia Lean and Green Instant Pot Chicken Cacciatore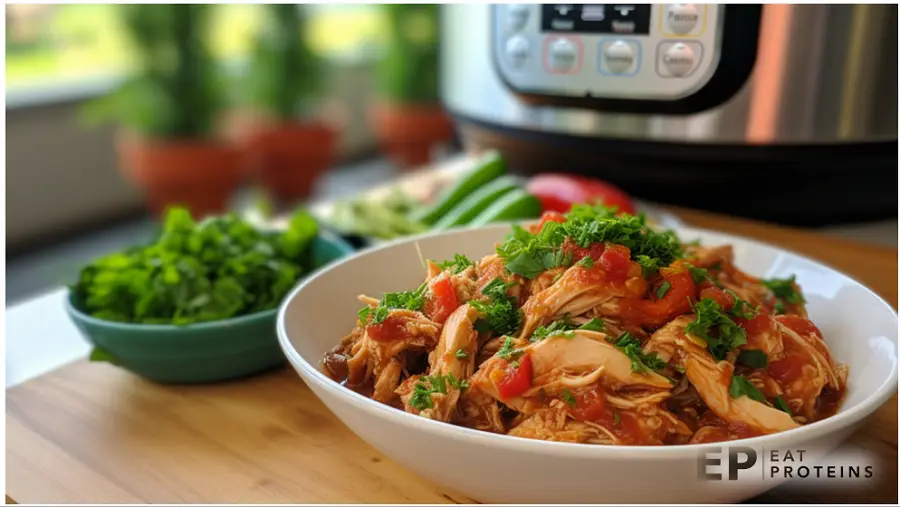 Are you looking for a healthy and delicious recipe that can be made quickly and easily? Look no further than Optavia Lean and Green Instant Pot Chicken Cacciatore!
This flavorful dish is packed with lean protein and vegetables, making it the perfect option for those following the Optavia program or anyone looking to incorporate healthier meals into their diet.
The Instant Pot is a game-changer when it comes to cooking, and this recipe takes full advantage of its capabilities. With just a few simple ingredients and the press of a button, you can have a hearty and nutritious meal on the table in no time.
Whether you're a seasoned Instant Pot user or a beginner, this recipe is sure to become a favorite in your household.
In this recipe, I will walk you through the steps to make Optavia Lean and Green Instant Pot Chicken Cacciatore, sharing tips and tricks along the way. Get ready to enjoy a delicious and satisfying meal that will leave you feeling nourished and energized.
Optavia Lean and Green Instant Pot Chicken Cacciatore Recipe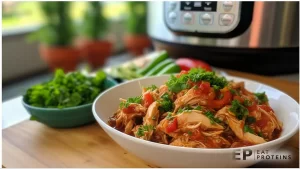 Experience the delightful combination of flavors and nutrition with the Lean Green Instant Pot Chicken Cacciatore. This Italian dish is easy to make and can be adapted for low-carb or keto diets. With tender seasoned chicken, sautéed onions and peppers, and a rich tomato sauce, all cooked to perfection in the Instant Pot, this dish will leave you craving for more. Approved for the Optavia 5 and 1 plan, it's a winner for anyone looking for a delicious and healthy meal. Try this recipe today and treat yourself to a mouthwatering Italian feast!
Type: Lean and Green Main Course
Cuisine: Italian
Recipe Yield: 4 Serving
Preparation Time: 15 Minutes
Cooking Time: 30 Minutes
Total Time: 45 Minutes
Recipe Ingredients:
2 lbs Boneless Skinless Chicken Thighs
1/4 tsp Salt
1/2 tsp Black Pepper
Cooking spray
1 cup Crushed Tomatoes
1/2 cup Scallions, sliced
1/2 cup Red Bell Peppers, diced
1/4 cup Green Bell Peppers, diced
1/2 tsp Dried Onion
1 small Bay Leaf
2 Tbsp Fresh Parsley, chopped
Recipe Instructions:
Preparation:
Season both sides of the chicken thighs with 1/4 tsp of salt and 1/2 tsp of black pepper.
Turn on the sauté function on your Instant Pot. Lightly spray cooking oil and brown the seasoned chicken on both sides for 2-3 minutes. Once browned, set the chicken aside.
Spray a little more cooking oil in the Instant Pot and add the sliced scallions, diced red bell peppers, and diced green bell peppers. Sauté until they become softened and golden, which should take approximately 5 minutes.
Pour 1 cup of crushed tomatoes over the chicken and vegetables. Add 1/2 tsp of dried onion, the small bay leaf, and additional salt and pepper to taste. Give it a good stir and cover the Instant Pot.
Cook on high pressure for 25 minutes; then use the natural release method.
Remove the bay leaf, garnish with chopped parsley, and serve the chicken cacciatore over your green vegetable of choice for your 3rd green serving.
Pros
With just 15 minutes of prep time and 25 minutes of cooking in the Instant Pot, this recipe is perfect for those seeking a hassle-free and time-efficient meal.
This chicken cacciatore recipe is approved for the OPTAVIA 5&1 plan and can be adapted for low-carb or keto diets, making it an excellent choice for those following specific meal plans.
Cons
The recipe includes canned crushed tomatoes, which may contain added preservatives or sugars. Some individuals may prefer to use fresh tomatoes for a more natural option.
More About Optavia Lean and Green Instant Pot Chicken Cacciatore
For this Optavia chicken recipe, opt for organic chicken thighs as they tend to be more flavorful and tender. Also, consider using freshly crushed tomatoes instead of canned ones. If using canned, choose high-quality brands that have no added sugars or preservatives.
When browning the chicken in the Instant Pot, ensure that the pot is hot before adding the chicken. This will help in searing the chicken properly and locking in the flavors. Do not overcrowd the pot; instead, brown the chicken in batches if necessary. This ensures even browning and prevents the chicken from steaming.
Before adding the tomatoes, consider deglazing the pot with a splash of white wine or chicken broth. This will lift all the flavorful browned bits from the bottom of the pot and incorporate them into the sauce, adding depth to the dish. Additionally, consider adding a pinch of red pepper flakes for a touch of heat, or a teaspoon of dried Italian herbs to enhance the flavor profile.
For adhering to lean and green serving recommendations, this recipe accounts for 1 lean, 2 greens, and 1 condiment.