Optavia Lean and Green Chicken & Dumplings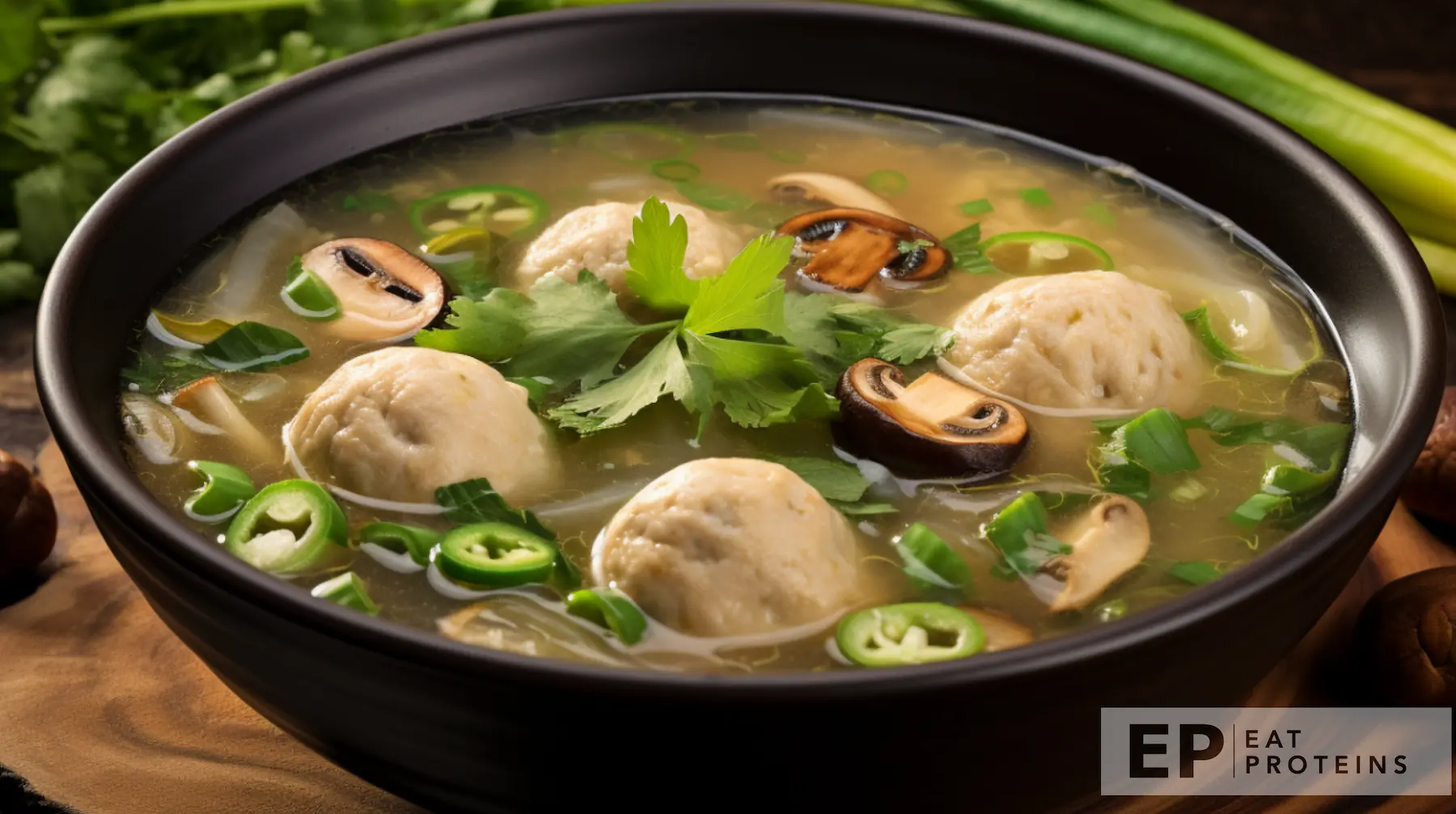 Do you love the comforting taste of chicken and dumplings but want to stick to your Optavia Lean and Green meal plan? Well, you're in luck! With a few simple substitutions and adjustments, you can enjoy a delicious and nutritious version of this classic dish that fits perfectly into your Optavia diet.
Optavia Lean and Green Chicken & Dumplings is a satisfying and flavorful meal that will keep you on track toward your weight loss goals. By using lean chicken breast, low-carb flour alternatives, and fresh vegetables, you can create a lighter, healthier version of this beloved comfort food.
So, let's dive in and learn how to make this Optavia-approved twist on a timeless favorite.
In this recipe, I will walk you through the step-by-step process of making Optavia Lean and Green Chicken & Dumplings, including all the necessary ingredients and cooking techniques.
Get ready to enjoy a delicious and guilt-free bowl of chicken and dumplings that won't derail your Optavia journey.
Optavia Lean and Green Chicken & Dumplings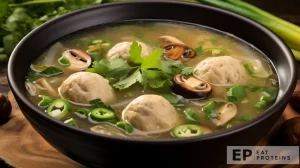 This comforting Chicken Stew with Cauliflower Dumplings is a wholesome and flavorful dish. Tender chicken is simmered in a savory chicken stock with mushrooms and asparagus, then mixed with creamy low-fat cream cheese. The star of the show is the golden-brown cauliflower dumplings, adding a delicious twist to the traditional stew. Perfectly satisfying and packed with nutrients, it's a hearty meal that will warm your soul on any day.
Type: Lean and Green Main Course
Cuisine: Modern American
Recipe Yield: 4 Serving
Calories: 300 Calories
Preparation Time: 15 Minutes
Cooking Time: 15 Minutes
Total Time: 30 Minutes
Recipe Ingredients:
1 1/2 boneless, skinless chicken breasts
2 cups low sodium chicken stock
3/4 tsp salt, divided
1 1/2 cups button mushrooms, cut into quarters
1 1/2 cups asparagus cut into 1-inch pieces
1/4 cup low-fat cream cheese
3 cups riced cauliflower
1 large egg
Recipe Instructions:
Chicken Stew Directions::
Pros
With the use of low-fat cream cheese and cauliflower dumplings, this recipe offers a lower-calorie alternative to traditional chicken stews with dumplings.
Cons
Depending on the chicken stock and condiments used, the sodium content in the dish may be relatively high. People on a low-sodium diet should exercise caution or use low-sodium alternatives.
Cooking Tips For Optavia Lean and Green Chicken & Dumplings
If you can, buy mushrooms whole and slice them yourself. Pre-sliced mushrooms can lose moisture and flavor faster. Also, brushing them clean instead of rinsing helps maintain their earthy flavor.
Cauliflower can vary in moisture content. When baking, if you notice it's not browning evenly, consider extending the baking time slightly. Golden brown patches will not only add flavor but also ensure a firmer dumpling texture.
When cutting asparagus, bend each stalk gently until it snaps. This naturally breaks off the woody end, giving you the tenderest parts for your stew. Apart from that, it's all good. We love this Optavia chicken dish. This graph shows you macros for this recipe.