Everyone Is Leaving Plexus: 9 Financial, Ethical, and Personal Reasons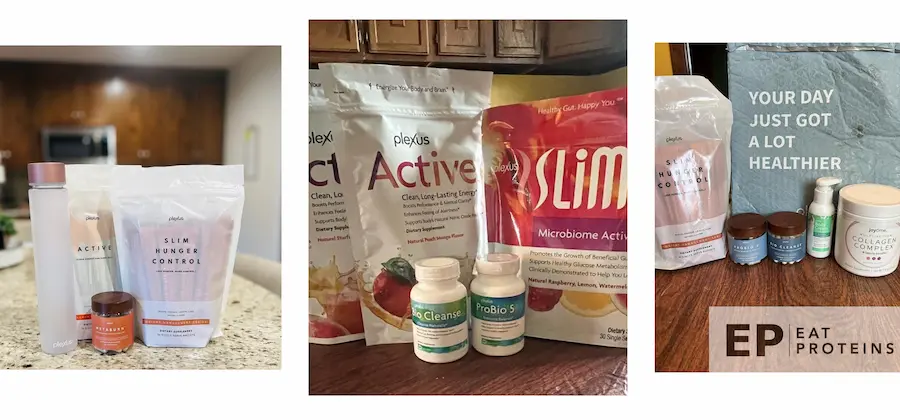 Everyone leaving Plexus refers to a situation where individuals who previously participated or were involved in the Plexus Worldwide company or business are deciding to terminate their association. This includes mainly people who were associates, or distributors.
Many people are choosing to leave Plexus due to various factors such as the MLM structure, financial losses, the company not living up to its promises, high costs of products, the feeling of monetizing friendships, and deceptive marketing practices. Plexus's false promises and manipulative tactics have led many individuals to invest their time and money into a business model that ultimately results in financial losses.
So, why is everyone leaving Plexus? Lack of income and profitability, difficulty selling products, and pressure to recruit new people are the top reasons why many are choosing to move on from the company.
With products that lack FDA approval and even face bans in certain countries, the health risks associated with Plexus cannot be overlooked. This article explores the most common reasons why everyone is moving away from Plexus, investigates whether Plexus is a pyramid scheme, and sheds light on why Plexus was banned from stores.
What Are The Motivations Behind People Leaving The Plexus?
The following are the nine motivations behind people leaving Plexus.
Lack of verifiable benefits
Financial strain
Unsubstantiated claims
Ethical concerns
Pressure and unwanted social obligations
Product changes and taste
Placebo effect and self-deception
Lack of FDA approval
Health risks and bans
1. Lack of Verifiable Benefits
One of the most cited reasons individuals decide to part ways with Plexus is the noticeable absence of tangible benefits from using the products. Despite the company's marketing campaigns and the flurry of positive testimonials, a significant number of users find that their personal experiences starkly contrast with the promised outcomes.
High Expectations: Many individuals are introduced to Plexus with stories of transformative health improvements and weight loss successes. The allure of these potential benefits, often amplified by anecdotal testimonies, sets high expectations for new users.
Weight Loss Discrepancies: Weight loss, one of the primary reasons many turn to Plexus, is often elusive. The user in the provided text, for instance, was on a medically supervised diet and exercise plan while taking Plexus but didn't observe the kind of weight loss results that were frequently advertised. Such discrepancies between personal experiences and company claims can lead to disillusionment.
Comparison with Peers: Observing other Plexus users, especially those promoting the product, can further amplify doubts. If many ambassadors, who are presumably regular users of the product, do not showcase noticeable weight loss or health improvements over time, it raises questions about the product's effectiveness.
Placebo Effect Realization: Some users, after a period of consistent use, might attribute any initial perceived benefits to the placebo effect. Recognizing that any positive changes might not be directly linked to Plexus but rather to the psychological impact of expecting a benefit can be disheartening.
Financial Implications: The lack of verifiable benefits becomes especially hard to justify when considering the financial investment required to purchase Plexus products. For many, the realization that they are spending substantial amounts of money on products that don't deliver promised results is the final straw.
Seeking Genuine Solutions: For those genuinely seeking health improvements or weight loss, the lack of tangible results from Plexus can prompt a search for alternative solutions that are backed by concrete evidence and scientific research.
2. Financial Strain
Everyone is living Plexus becasue of the financial strain. For many individuals, the decision to join Plexus was influenced by the allure of potential financial gains. However, as they navigate the Plexus ecosystem, they quickly encounter the stark reality of the financial implications.
The initial attraction to Plexus often revolves around the products themselves. Yet, as ambassadors start purchasing them, they realize that the costs of maintaining a regular supply can be prohibitively expensive. For instance, buying the Tri-plex combo, along with the multi-vitamin, could set an individual back by around $200 per month.
While Plexus touts the potential for ambassadors to earn commissions, the actual earnings are often minimal, particularly for those at the lower tiers of the MLM structure.
Plexus doesn't publicly and transparently report its US Income Disclosure Statement. Although the Plexus Compensation Plan claims to offer unlimited earning potential and pays out 50% of the company's Commissionable Volume to Brand Ambassadors every month, most individuals earn between $30 and $50 monthly, as shown in this diagram.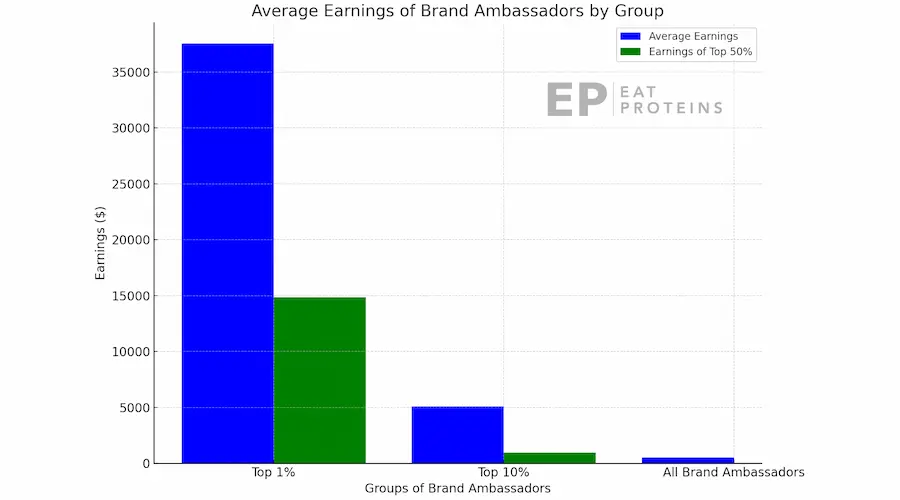 This amount is merely a fraction of the monthly product costs, indicating that many ambassadors consistently operate at a financial deficit.
Beyond the product costs, there are other expenses that Plexus ambassadors may not consider initially. These can include annual convention fees, marketing materials, training sessions, and other promotional expenses. These additional costs can further strain an ambassador's finances.
3. Unsubstantiated Claims
One of the primary reasons people are leaving Plexus is the lack of scientific and regulatory endorsement of their products. For many consumers, endorsements from reputable scientific bodies and regulatory agencies, such as the FDA or Health Canada, are a stamp of approval.
These endorsements imply that the product has undergone rigorous testing and has been deemed safe and effective. The absence of such endorsements can significantly diminish the credibility and trustworthiness of the product.
Why?
Without regulatory approval, there's no guarantee that the product is safe for consumption. Regulatory bodies exist to protect consumers from potential harm, ensuring that products meet certain safety standards. Without this seal of approval, users may fear potential side effects or long-term health risks.
Beyond safety, there's the question of whether the product even works as advertised. The scientific endorsement provides evidence that the product delivers on its promises. Without scientific backing, claims made by Plexus could be viewed as mere marketing tactics rather than fact.
4. Ethical Concerns
The reason everyone is leaving Plexus is the discomfort in promoting or selling a product they don't believe in or that lacks scientific backing. At the core of this discomfort is an ethical conflict.
People generally want to be honest and transparent, especially when recommending products to friends, family, or their broader network. Promoting a product they have doubts about can feel like a breach of trust or even deceit.
In the age of social media and online networking, one's reputation is more visible and vulnerable than ever. Associating with and promoting a product that might be seen as unproven or questionable can harm an individual's credibility. Over time, if followers or friends feel misled, it can damage relationships and trust.
Despite using Plexus products consistently, many users did not witness the dramatic health benefits or weight loss that the company's testimonials promised. When personal experience doesn't align with company claims, it becomes challenging to endorse the product genuinely.
5. Pressure and Unwanted Social Obligations
Everyone is leaving Plexus because being added to groups, receiving regular calls, and feeling the need to recruit can be overwhelming and undesirable for many. Being added to numerous Plexus-related social media groups, especially without prior consent, can place individuals in an echo chamber where only positive testimonials and success stories are shared.
This creates a skewed perception of the product's success and pressures members to conform to a certain level of enthusiasm and dedication. These groups often encourage sharing personal stories, struggles, and successes. For many, this blurring of professional and personal boundaries feels invasive.
The constant influx of posts, testimonials, and promotional materials can be overwhelming. Sifting through this barrage of information to determine what's genuine or relevant can be time-consuming and mentally exhausting.
6. Product Changes and Taste
Many users are leaving Plexus due to numerous changes made to the product's ingredients. The altered taste can be off-putting, leading some to stop using the product. Over its lifespan, Plexus has undergone multiple ingredient alterations.
Initial users were introduced to a product that not only promised health benefits but also delivered a taste they grew accustomed to. As the product formula evolved, so did its flavor profile. For many, this shift was not subtle; it was a stark contrast from what they had come to expect.
While companies often refine their products in response to research, customer feedback, or supply chain issues, it's essential to ensure that these changes don't alienate the core user base.
Unfortunately for Plexus, this appears to have been the case. The initial version of the drink was when most of the weight loss testimonials emerged. However, subsequent versions garnered complaints about the product's diminished efficacy in promoting weight loss.
Taste is a crucial factor in any consumable product. It's not merely about the flavor; it's about the experience, the memories associated with it, and the routines built around it. When users incorporate a product like Plexus into their daily regimen, they form habits. An alteration in taste can disrupt this habit, making the product feel foreign and less appealing.
For many Plexus users, the latest ingredient change not only affected the product's taste but made it downright unpalatable. When a product no longer provides the sensory experience one is used to – and looks forward to – it can be a significant deterrent.
7. Placebo Effect and Self-Deception
Many are leaving Plexus as they realize that any perceived benefits might simply be the result of a placebo effect or self-deception, rather than any real efficacy of the products. The placebo effect is a powerful psychological phenomenon where individuals experience real changes in their health not because of the actual effectiveness of a treatment, but because they believe the treatment will work.
In essence, it's the mind's ability to convince the body that a faux treatment is real, thereby causing genuine physical reactions. For example, someone might take a sugar pill believing it's a painkiller and subsequently feel relief from pain, even though the pill had no medicinal properties.
Several Plexus users, like the individual who shared their journey, started the products hoping for significant health benefits. The initial optimism and the strong desire for positive outcomes, combined with the barrage of testimonials and success stories from others, could have set the stage for a placebo response.
They wanted to believe in the efficacy of Plexus so much that their bodies might have momentarily mirrored the expected results. However, as time went on and they critically evaluated their experiences, many began to recognize the lack of consistent, tangible benefits.
8. Lack of FDA Approval
The lack of FDA approval for Plexus products raises concerns about their safety and effectiveness, leaving consumers to question the company's commitment to providing reliable and trustworthy health solutions.
The absence of FDA approval implies that Plexus products have not undergone rigorous testing and evaluation to ensure their safety and efficacy. This is particularly worrisome considering the potential health risks associated with some Plexus products.
Consumers are left uncertain about the potential side effects and long-term consequences of using these products.
The lack of FDA approval may indicate that the ingredients and formulations used in Plexus products have not met the necessary standards for safety and quality.
Without FDA approval, consumers are deprived of an independent and credible assessment of Plexus products, making it difficult to make informed decisions about their use.
The absence of FDA approval for Plexus products raises significant concerns and highlights the need for further scrutiny and transparency in the marketing and sale of these products.
9. Health Risks and Bans
The health risks associated with certain Plexus products have resulted in bans in Australia, casting doubt on the safety and efficacy of these products. Plexus has faced legal action and regulatory scrutiny due to concerns about the safety of its products.
It is important to note that Plexus products are not FDA-approved, which raises concerns about their safety and effectiveness. In Australia, some Plexus products have been banned due to identified health risks. These bans indicate that the authorities have deemed these products to be potentially harmful to consumers.
To further illustrate the health risks associated with certain Plexus products, the following table provides examples of specific products and the health risks associated with them.
Do People Leave Plexus for the Same Reasons as Pyramid Schemes?
Yes, many of the reasons people leave Plexus mirror the reasons individuals leave pyramid schemes. Common complaints include financial strain due to high costs and low returns, pressure to recruit others, and dissatisfaction with the products or their efficacy.
Is Plexus A Pyramid Scheme?
No, Plexus is not a pyramid scheme. Plexus Worldwide operates as a multi-level marketing (MLM) company, which means its distributors earn money both by selling products and by recruiting new distributors. While MLMs are legal, pyramid schemes are not.
Is Plexus Safe?
There's no research supporting the safety and efficacy of the weight loss supplement Plexus Slim. However, a 2020 study by Chandler Graf from Texas Tech University Health Sciences Center documented a case of immune thrombocytopenic purpura (ITP) that was potentially caused by the weight loss supplement Plexus Slim. Concerns about safety were one of the reasons why Plexus was banned from some of the countries.
Is Plexus Banned in Other Countries?
Yes, Plexus is banned in some countries because certain Plexus products contain dimethylamylamine (DMAA). Although DMAA was once approved as a drug for nasal decongestion, it is no longer approved for this use.
Following the publication of case reports that detailed the severe adverse effects of consuming 1,3-DMAA, several countries took action. Canada restricted its sale in 2011. Between 2012 and 2013, the substance was either banned or faced sale restrictions in New Zealand, Australia, Brazil, Finland, Hong Kong, Ireland, Sweden, and the United Kingdom.
Is Plexus Banned From Amazon?
Yes, some of the Plexus products, such as the Plexus Slim Accelerator, are no longer available at Amazon and other retail stores. Other products such as Plexus BioCleanse or Plexus Edge are still available. However, when asking why Plexus was banned from Amazon, there isn't concrete public evidence to suggest a specific reason.
Is The Decision to Leave Plexus Prompted by Better Opportunities Elsewhere?
Yes, the decision to leave Plexus was prompted by the desire to find cheaper alternatives to their supplements, as well as concerns about the MLM business model. There are cheaper alternatives to Plexus supplements available on Amazon or at local supermarkets.