What Happens When You Stop Taking Plexus?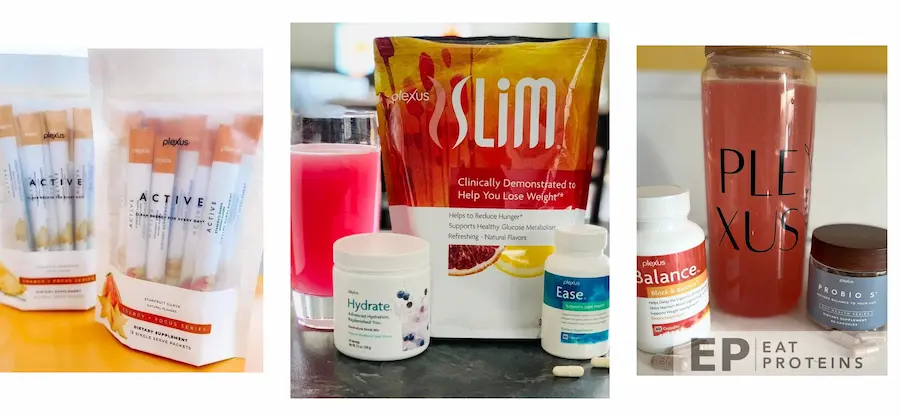 Plexus Worldwide is a company based in Arizona that produces and distributes health and wellness products. They use a multi-level marketing business model to sell their products through independent distributors.
Plexus Slim is one of the company's signature products. It's a weight-loss supplement designed to control hunger and reduce the desire to overeat. The primary ingredient in Plexus Slim is Polydextrose, a soluble fiber that helps signal satiety, or a sense of fullness, to the brain.
A 2015 study by Emanuel E Canfora from Maastricht University Medical Center titled "The role of polydextrose in body weight control and glucose regulation" highlights the benefits of Polydextrose, the main ingredient in Plexus Slim.
According to the review, Polydextrose might help you reduce your energy intake and increase feelings of fullness. It also could regulate your glucose and insulin metabolism, possibly through its impact on your gastrointestinal transit time and its ability to alter your intestinal microbial composition.
When asked, What happens when you stop taking Plexus (which contains Polydextrose), we can refer to a 2011 study by Kirsti K. Tiihonen from Danisco Health & Nutrition. The study suggests that you might no longer receive its potential benefits in helping to regulate your postprandial (after eating) triglyceride levels.
According to the study, Polydextrose, when included in a high-fat meal, can significantly reduce postprandial triglyceride concentration in both normolipidemic and hyperlipidemic individuals, as well as in those who are obese.
Consequently, several queries emerge like how long the effects of Plexus persist, how Plexus compare to diets such as Optavia, and what happens when you discontinue its use.
What Happens To Your Weight When You Stop Taking Plexus?
When you stop taking Plexus and drift back to consuming 3,000 calories daily, you'll certainly regain that weight.
But if you continue consuming a balanced meal of 2,000 calories, with controlled portions, and add a daily 30-minute workout to your routine, you'll be better equipped to maintain your weight loss even when you stop Plexus Slim.
Alternatively, you could adjust your program to suit your specific needs. For example, if you know that you crave sweets and carbohydrates and your blood glucose tends to spike, you might continue taking Plexus Slim, perhaps a few times a week.
People who achieve their goal weight with Plexus Slim, let's say they've packed off those stubborn 30 pounds in six months, often continue with the Slim despite ceasing the Accelerator.
They love how Slim makes them feel. Unlike many other weight loss programs that 'starve' off weight by avoiding certain nutrient groups, Plexus focuses on normalizing your glucose/insulin resistance and decreasing inflammation levels – factors that often contribute to chronic health issues.
Plus, Plexus helps curb cravings for unhealthy food. Over the course of six months you may have accustomed yourself to lesser portions, upped your daily hydration to half your weight in ounces, and made veggies and lean proteins your meal mainstay. Now that healthy eating is your new routine, you'll be better prepared to maintain your weight loss even if you stop Plexus.
Obviously, slipping back to drive-through meals and wine-drenched late-night snacks will upend any diet. As a weight maintenance approach, Plexus Slim — like any other weight loss plan — is only as effective as its user.
What Role Does Plexus Play In Appetite Control and Food Cravings?
Plexus is known to have a significant impact on appetite control and reducing food cravings. According to a 2014 study conducted by Micaela Albarracín from Universidad Nacional del Litoral, if you discontinue the use of Plexus, which contains Polydextrose, it is possible that you may experience changes in your weight and other metabolic factors.
The study found that rats fed with Polydextrose showed significant improvements in calcium absorption, bone mineral density, and a decrease in the liver's malondialdehyde and triglycerides content compared to the control group.
One of the main purposes of Plexus, which contains Polydextrose, is to assist in weight management by controlling hunger and promoting feelings of fullness. If you discontinue its use, you might lose these benefits, which could potentially affect your weight.
For instance, if Plexus was helping you control your calorie intake and you don't replace it with other effective dietary strategies or increase physical activity, you could potentially see a weight increase.
Moreover, the study suggests Polydextrose might play a role in maintaining bone health and discontinuing its use could potentially affect this aspect of your health.
However, it's important to note that the effects of discontinuing Plexus will largely depend on various factors, including your diet, physical activity level, and overall lifestyle after stopping the supplement.
Everyone's body reacts differently, and your experience might not exactly mirror the findings from this study on rats.
What Happens To Your Bowel Movements When You Stop Taking Plexus?
When you stop taking Plexus, changes in your bowel movements may occur, as supported by a 2015 study by Mikiko Shimada from Medical Corporations Hidaka Rehabilitation Hospital.
The study aimed to evaluate the effects of ingesting 10 g of polydextrose on bowel habits in Japanese hemodialysis patients who had previously been using laxative tablets.
The participants were divided into two groups: Group A (control) received 0 g of polydextrose per day, while Group B received 10 g of polydextrose per day. The study lasted for 8 weeks and employed randomized, placebo-controlled, triple-blind, parallel-group controlled methods.
The results demonstrated that when participants stopped taking Plexus (containing polydextrose), the group that had been consuming polydextrose showed significant improvements in bowel function.
Stool frequency increased from an average of 3.0 times per week to 7.5 times per week, indicating a positive effect on bowel regularity. Furthermore, participants in the polydextrose group reported no laxation problems, such as abdominal distention, cramps, and diarrhea.
These findings suggest that when you discontinue Plexus, which includes polydextrose, the beneficial effects on bowel habits observed in the study may no longer be present.
What Changes Can You Expect In Your Energy Intake After Stopping Plexus?
The specific changes in energy intake after stopping Plexus will vary among individuals. The 2015 study by Alvin Ibarra from DuPont Nutrition & Health suggests that the inclusion of polydextrose in the diet can lead to a significantly reduced energy intake during subsequent meals.
However, when polydextrose intake is discontinued, the satiety-enhancing effects provided by polydextrose may no longer be present, potentially affecting energy intake.
The meta-analysis conducted by Ibarra et al. showed that polydextrose has a favorable effect on reducing the subjective feeling of appetite during the satiation period. When included in a midmorning snack, polydextrose leads to a significantly reduced energy intake at the subsequent lunch.
The study found that the effect was dose-dependent, with a 5% reduction in energy intake when consuming a preload of 6.25 g polydextrose and up to a 17% reduction in energy intake with 25 g of polydextrose.
How Long Does It Take For The Effects of Plexus To Wear Off After Stopping?
When you stop taking Plexus, the effects of the product may gradually wear off over time. The duration can vary depending on individual factors, such as metabolism and overall health.
The effects of Plexus, such as its impact on energy metabolism, appetite control, and bowel function, may gradually diminish as the body adjusts to not having the supplement.
What Factors Influence How Long It Takes For The Effects of Plexus and Optavia To Wear Off After Stopping?
Factors that can influence how long it takes for the effects of Plexus and Optavia to wear off after stopping are listed below.
Length of use: The span of time that you've been on Plexus or Optavia tends to affect the duration it takes for their influence to wear off. For those who have utilized these products for a prolonged period of 3 years or more, your body might need longer to adjust once you've ceased using them.
Your Metabolism: The higher your metabolic rate, the faster your body might adapt to dietary changes from discontinuing Plexus or Optavia. For instance, a metabolic rate of 2,000 calories per day could lead to quicker adjustment than a 1,500-calorie daily rate. Similarly, different hormone levels can impact how quickly these products' effects wear off.
Lifestyle Habits: Your lifestyle choices affect how your body responds to changes. The body of someone who exercises 5 times per week, for instance, might adapt more quickly to discontinuing Plexus or Optavia compared to someone who only exercises twice a week. Regular exercise speeds up the metabolic rate, thus, promoting quicker adjustment to dietary changes.
Body Composition: The level of muscle mass distinctly influences how long it takes for the impacts of Plexus and Optavia to fade. For example, an individual with a higher percentage of muscle mass, say 40%, may recover faster compared to someone with a lower muscle mass percentage, such as 20%. Different levels of muscle mass respond uniquely, thus affecting the time needed to readjust to dietary shifts.
What Happens When You Stop Optavia?
When you stop Optavia, your weight loss may plateau, you may experience increased cravings, and your energy levels can drop. However, to know for sure what happens when you stop Optavia will vary from person to person.
Will My Cravings For Unhealthy Foods Return After I Discontinue Plexus?
After discontinuing Plexus, it is possible for your cravings for unhealthy foods to return, but it can differ among individuals. Some people may find that their cravings subside or remain under control, while others may experience a resurgence of cravings.