Optavia Reviews By Doctors: The good, the bad, and the ugly
As someone who is interested in starting an Optavia program, you may be wondering what doctors think of the company's products and weight loss approaches.
After all, you want to make sure you are making a healthy and informed decision about your weight management.
While celebrity endorsements from the likes of Cake Boss star Buddy Valastro and coverage in magazines like People and Men's Health may be appealing, it's important to consider all the available information.
On one hand, scientific journals like Obesity Science & Practice and Obesity Reviews have published articles discussing the potential benefits of Optavia's approach.
On the other hand, the company's reputation as a multi-level marketing (MLM) organization and reports of negative reviews by some users are important factors to consider as well.
Let's examine the various reviews and perspectives on Optavia, including those from doctors, to give you a well-rounded understanding of the pros and cons of the program, so you can decide if it is the right fit for you.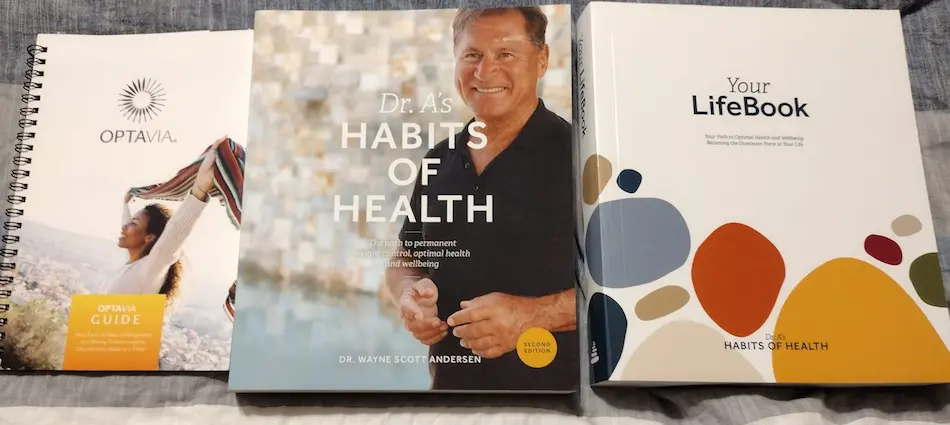 What do Doctors say about Optavia?
Although I haven't met personally any doctor who recommended me Optavia's program, some scientific journals have shown its efficacy.
Nerys Astbury, PhD., is a nutrition scientist and senior researcher in the health behaviors team from the University of Oxford.
According to Dr. Astbury's article published in the Obesity Reviews:
"Meal replacement programs, such as Optavia, can lead to more weight loss at the one-year mark compared to other weight loss programs."
"Meal replacements can be a valuable tool for professionals to use in weight management programs, says Dr. Astbury.
In other words, Dr. Astbury suggests that the use of meal replacements together with advice and guidance from doctors and healthcare professionals could provide significant benefits.
What do studies say about Optavia?
Linda M. Arterburn, Ph.D., is a pharmaceutical expert from Maryland and Vice President at Provention Bio.
According to Dr. Arterburn's randomized controlled trial published in the Obesity Reviews, "the Medifast and Optavia programs are more effective than just trying to eat less food on their own."
What's more, the results of the study showed that coaching was important for the success of the Optavia program.
According to Dr. Arterburn:
"Coaching appeared to be an important factor as a significant correlation was found between the number of coaching calls completed and weight change."
However, the study doesn't provide any information about what doctors think or believe in regard to Optavia's weight loss program.
It does, however, reveal the potential benefits.
What's more, the aforementioned Dr. Arterburn's publication was funded by Medifast, Inc, the parent company of Optavia.
Currently, there aren't any independent clinical studies (or trials) involving Optavia's products that have been conducted by or reviewed by doctors.
Do doctors recommend Optavia products?
You would be surprised to learn that many doctors are involved and affiliated with selling dietary supplements and meal replacement products.
According to the article from MedPage Today, some doctors have been involved with Medifast (Optavia) for over 20 years.
Robert FitzPatrick, an expert on multi-level marketing (MLM) and author of the book Ponzinomics, reports receiving numerous calls and emails from people who have been negatively impacted by MLMs.
In his experience, FitzPatrick has observed that a significant number of doctors are involved in these types of schemes.
Karl Nadolsky, DO, is a board-certified endocrinologist specializing in diabetes, metabolism, and obesity at Spectrum Health in Michigan.
"Recommending weight loss products is a common occurrence in the field of obesity medicine," says Nadolsky.
Unfortunately, some of the companies that distribute these products are involved in multi-level marketing (MLM) schemes.
Nadolsky doesn't explain how doctors advise their patients to incorporate Optavia's MLM products into their overall diet and lifestyle.
Grace LaConte is a writer and the founder of LaConte Consulting, and she is an expert in MLMs.
LaConte has written about doctors who sell things out of their office and she has a lot of information about these scams on her website.
Any concerns that doctors have about Optavia?
Some doctors have been selling products through companies like Medifast, which can be a problem because it might not be best for the patient, says Pieter Cohen M.D., a researcher at Harvard who specializes in supplement safety.
According to Dr. Cohen, weight loss products, like supplements and special foods, are not regulated like medicine, so there is nothing that legally stops doctors from selling them."
However, Dr. Cohen explains, that it is not a good idea for doctors to sell products to their patients.
It can make the patient feel like they have to buy the product and the doctor might make money from it, which can be a conflict of interest.
It is important for doctors to only recommend products that are the best for their patients, not products that will make the doctor money.
Chrissy Carroll has been working in the nutrition and fitness industry for over a decade and is both a registered dietitian and a certified personal trainer.
According to Chrissy Carroll, RD, "the Optavia diet involves replacing some or all meals with the company's Fuelings, which are designed to help reduce calorie intake and promote weight loss."
Carroll didn't provide any additional information about what doctors think about the nutritional value of Optavia meals.
"Some experts have expressed concerns about the sustainability of this approach and the weight potential regain once the meal replacements are no longer being used," says a dietitian.
What to do if a Doctor recommends Optavia?
It's hard to tell.
Ask what your doctor thinks of Optavia's weight loss programs. Maybe they tried Optavia themselves and had success?
Ask if your doctor had patients who experienced positive (or negative) effects while using Optavia fuelings.
Maybe your doctor had patients who have lost a significant amount of weight with Optavia. If so, how long did it take and what was the patients' experience like?
In other words, ensure to ask several questions that could shed some light on the efficacy of the program from their point of view.
In the end, doctors may have different opinions and offer some valuable insights.
The bottom line
While Optavia might be a good choice for some people, it might not be right for everyone.
You should think about your own needs, goals, and medical history before making a decision.
Although doctors and medical professionals should be able to advise about healthy lifestyle changes, I don't believe they should sell or promote weight loss products.
And, while I had a great experience with Optavia (and lost over 40 pounds), I don't think I'd listen if my doctor suggested any meal replacement products.