Is Optavia MLM Company? (The truth)
Optavia, a weight loss company, has gained popularity since Cake Boss star Buddy Valastro lost over 35 pounds in 2018. But what is Optavia exactly? What is their business model? Is it an MLM? And how do Optavia coaches make money?
In this article, we shall delve into these questions and more. If you're curious about Optavia, read on.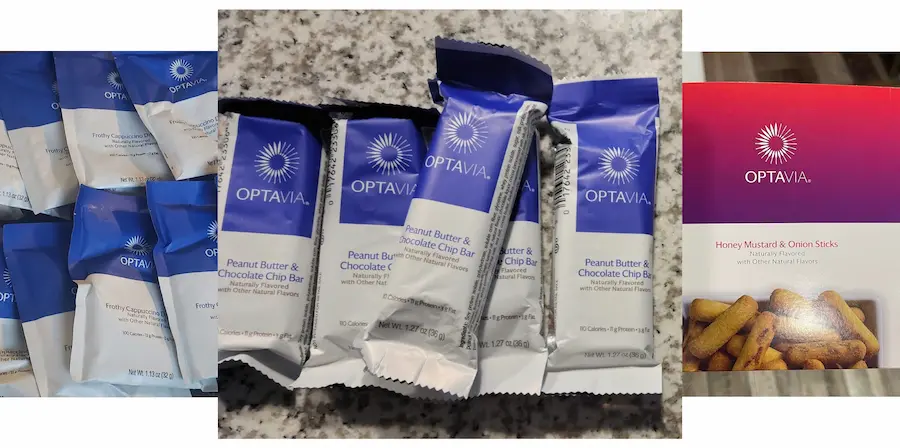 What is the Optavia diet?
The Optavia diet is a controversial diet that has become popular in recent years. The origins of the Optavia diet can be traced back to Medifast, a company that allegedly made false claims about its 5&1 weight loss program back in 2012.
This caused them to face civil penalties and result in a multi-million dollar class action lawsuit against them. After the lawsuit, Medifast rebranded itself as Optavia, in an effort to rebuild trust and try to regain customers with their new version of meal replacements.
With the rebranding also became more strict rules on what could be claimed and advertised about their products, taking away much of the controversy associated with it.
How does the Optavia diet work?
Optavia encourages its dieters to emphasize lean protein sources, vegetables, and healthy fat sources while limiting carbs, and sugar and seeking out organic whole foods when possible.
They offer an array of diet programs featuring low-calorie shakes,  bars, and other meal replacements so people can get all the nutrition they need without having to rely solely on fasting or flat-out calorie restriction for weight loss results.
In addition to their tasty shakes, soups, and bars, Optavia Diet also provides coaching support for those looking for extra motivation or guidance throughout their weight journey.
Is Optavia an MLM company?
Yes, Optavia is a Multi-Level Marketing (MLM) company. It operates under a direct selling model, where coaches sell Optavia products and can also recruit others to become coaches.
The Optavia Diet plan has become popular in recent years and is promoted as an easy-to-follow diet program that promises rapid weight loss.
However, it's important to understand that this isn't a diet in the traditional sense.
Optavia, a subsidiary of Medifast, is a nutrition and weight loss company that sells health-related products through various channels. This includes websites, telemarketing, franchised weight loss clinics, and multi-level marketing, also known as MLM.
Multi-level marketing is a business model where a company recruits individuals to become salespeople or distributors of their products or services.
These salespeople earn commissions for the products or services they sell themselves and the sales made by others they recruit into the company as part of their downline.
What is Optavia MLM coach?
An Optavia MLM coach, also known as an Independent Optavia Coach, is an individual who offers 1:1 coaching sessions to customers. This feature was introduced after the company transitioned from Medifast to Optavia.
These coaches have purchased the company's $200 business kit and passed a certification test on the Habits of Health. Although they are not certified health professionals, they provide one-on-one coaching sessions to help clients implement healthier habits.
Additionally, Optavia health coaches have the opportunity to recruit more clients and coaches, thereby expanding their business within the Optavia MLM structure. By signing up for this program, individuals have the potential to bring in additional clients and coaches under them if they ask their coach to allow them to become a coach as well.
What Is The Business Model of Optavia?
The business model of Optavia revolves around network marketing, also known as multi-level marketing (MLM). Optavia recruits Independent Optavia coaches who sell their products and also recruit others to become coaches themselves.
This creates a network of coaches who earn income from product sales and the recruitment of new coaches. The coaches act as independent representatives of Optavia and sell their products directly to clients. This business model allows for a decentralized distribution system and leverages the network of coaches to expand the reach of the brand and increase sales.
In July 2017, Medifast changed the name of its subsidiary Take Shape For Life to Optavia and introduced a new line of products called Optavia Essentials, which are directly sold from Coaches to clients.
That's how Optavia coaches make money.
These coaches earn commissions for the products they sell themselves and the sales made by others they recruit into the company as part of their downline.
This creates a hierarchical structure with multiple levels of commissions, which is what sets MLM apart from traditional network marketing.
As an Optavia coach, you're acting as a "Health Coach" and selling products to clients who are focused on achieving and maintaining a healthy weight. As I've mentioned earlier, Optavia provides its coaches with a business kit that includes everything they need to get started, including training materials, product information, and marketing tools.
Now, it's worth noting that MLM schemes can be controversial, and some people view them as pyramid schemes. However, Optavia is not a pyramid scheme.
It's a legitimate company that operates within the bounds of the law. That being said, it's important to do your research before getting involved in any MLM or network marketing opportunity to make sure it's the right fit for you.
Optavia MLM products
Their most popular Optavia MLM product line is Optavia Fuelings, which are the foundation of their Optimal Weight 5 and 1 plan. This plan involves eating five small meals throughout the day that Optavia provides, which are designed to be nutritious, high in protein, and low in calories.
According to the Optavia website, Fuelings are focused on supporting healthy eating habits and lifestyle changes, rather than just promoting a quick fix. This means that you can feel good about making a positive change in your health and well-being.1
Are Optavia MLM products healthy?
It depends.
On one side of the coin, Optavia offers a range of legitimate products sold by real people to individuals seeking to lose weight. It's no secret that these products can be incredibly effective – I personally have been on Optavia for over 12 months and have managed to shed more than 40 pounds.
However, it's equally important to acknowledge the other side of the equation.
While Optavia's products are designed to be low in calories and high in protein, they are often heavily processed and contain a lengthy list of ingredients. As a result, some individuals have reported experiencing side effects such as stomach discomfort, bloating, and other digestive issues.
Additionally, some have even experienced allergic reactions to ingredients in Optavia fuelings, such as bars and snacks.
Keep in mind that each person's body is unique, meaning what works for one may not work for another. If you're contemplating using Optavia products for weight loss, do your research on the ingredients and comprehend how they can impact your body.
Are Optavia's products FDA-approved?
Optavia's products are categorized as dietary supplements, which means they are not required to undergo FDA approval prior to being sold.2
However, the company assures that all of its products are produced in FDA-inspected facilities and comply with dietary supplement regulations.
It's worth mentioning that the FDA has the authority to remove supplements from the market if they are deemed unsafe or if they make false claims, regardless of not being approved beforehand.
Optavia offers unique programs and a meal plan, along with consistent customer service for its clients.
What are the benefits of joining Optavia MLM?
Joining Optavia MLM offers the benefit of earning extra income through commissions on product sales, while also giving you the flexibility to set your own hours and the support of a well-established, reputable company.
While I haven't been an Optavia independent coach myself, here are some potential benefits you could enjoy if you become one:
Well-established MLM business
Optavia is a well-established MLM business with a decade of experience in the industry. It has a proven track record of helping people build successful businesses, so you'd be joining a company with a solid foundation.
What's more, Optavia has a strong reputation as a legitimate MLM business that provides high-quality products and supports its coaches in building their businesses. You'd be aligning yourself with a reputable brand that people trust.
Earn extra income
As an Optavia coach, you can earn a commission from sales of the company's products. This can be a great way to earn extra income or even build a full-time business. The profit margin is competitive, so successful coaches can earn a significant share of the profits generated by their sales.
In addition to earning a commission, you would also have ultimate control over your business. You can set your own hours, work from anywhere, and build your business at your own pace. Optavia has clear business policies in place to help you build your business in a way that is both ethical and successful.
What are the risks of joining Optavia MLM?
While there are certainly benefits to joining Optavia MLM, there are also some drawbacks that you should be aware of.
Historical lawsuits
Optavia is a subsidiary of Medifast, which has been involved in various lawsuits in the past. While this doesn't necessarily mean that Optavia is a bad company, it's worth noting that the parent company has had some legal troubles.3
Recruiting friends and family
Optavia operates as an MLM company, which means that building a successful business will likely require recruiting others to join as coaches under you.
While this can be a great way to generate more income, it can also be difficult for some people and lead to strained relationships with friends and family.
What's more, as a coach, you'll need to be active on social media, and attend meetings and training, and some people report constant pressure from their upline to achieve sales goals. 
Bad reputation and false advertising
Another potential drawback is that some people have accused Optavia of using false advertising to promote its weight loss products. While the company has denied these allegations, it's important to do your own research before deciding to become a coach.
Expensive products
The cost of Optavia meal replacement products is high, which may limit their appeal to potential customers. This can make it more difficult for coaches to find qualified leads and generate sales.
And while Optavia does offer a commission from sales, the average commission rate is relatively low compared to other weight loss MLM companies. This means that it may take longer to build a profitable business with Optavia than with other companies.
Other weight loss MLM companies similar to Optavia
Several other weight loss companies use a similar multi-level marketing (MLM) business model as Optavia.
These companies provide a variety of products and services to help people lose weight, increase their energy, and live healthier lives.
Examples of some popular weight loss MLM companies include Isagenix, Plexus Worldwide, Herbalife, Arbonne, and Beachbody.
Isagenix
Isagenix is one of the many weight loss MLM companies that operate using direct sales business models and offer health supplements.
Although Optavia and Isagenix have completely different products, they both use the MLM business model.
Isagenix is well-known, particularly in Arizona. The company operates based on 12 core values and a mission statement to "impact world health and free people from physical and financial pain, and create the most trusted and respected health and wellness company in the world."
Isagenix offers a wide range of products, In particular, weight loss supplements such as appetite suppressants and fat burners, which can assist those trying to lose weight with minimal effort. 
Herbalife
Herbalife is another weight loss MLM company, based in Los Angeles, California. Founded in 1980 by Mark Hughes, Herbalife has expanded to over 90 countries worldwide.
Herbalife's business model is based on multi-level marketing, with a direct selling approach. They offer a compensation plan, which is available for review on their website.
Herbalife is a member of the Direct Selling Association, which is a trade association that represents the interests of direct selling companies.
They strive to make the world healthier and happier by providing high-quality, scientifically-backed products that adhere to their strong code of ethics and sustainability. 
Herbalife offers a wide range of products, but their 'Healthy Weight' functionality stands out as one of their most appreciated offerings. Among them is the popular Formula 1 Healthy Meal Nutritional Shake Mix, which not only has a great taste but is also a complete nutritional shake. 
Plexus
Plexus is a weight loss MLM company that prioritizes personal wellness. It operates as a multi-level marketing network marketing company, selling food supplements globally. The company was founded by Tarl Robinson and Alec Clark in Scottsdale Arizona.
Plexus Worldwide strives to offer customers high-quality products that enhance their health and overall well-being.
Plexus Worldwide employs a network marketing model, enabling individuals to become ambassadors and earn income through sales. Through its international presence, the company has gained recognition in the health and wellness industry.
The company offers various weight loss solutions, such as:
Plexus Slim Hunger Control Sample Cards
Plexus MetaBurn
Plexus Lean Whey Chocolate
Beachbody
Beachbody is a multi-level marketing weight loss company. It was established in 1998 by Carl Daikeler and Jon Congdon as a supplement company.
However, in 2007, they introduced independent distributors called Beachbody "Coaches" to offer motivation and accountability to customers on their weight loss journey.
Beachbody has three product categories:
Supplements and Nutrition
Nutrition programs
Fitness workouts
According to the Beachbody website, the Shakeology shakes provide excellent nutrition for any diet or lifestyle. Their pre-workout energizers help with muscle growth and recovery, without any sugar or artificial sweeteners.4
Arbonne International
Arbonne and Optavia may not be identical, but they share the same business model as MLM companies that offer nutrition products to help people lead healthy lifestyles.
Arbonne International has a popular weight loss product called "30 Days to Healthy Living," which, according to their website, isn't just a diet but a lifestyle change.
This program acts as a "RESET" to establish healthy habits, providing clean, vegan nutrition to boost energy levels, manage weight, and achieve overall fitness.
The focus of Arbonne's product line is holistic health, beauty, and well-being, with an emphasis on using naturally sourced ingredients that are vegan, cruelty-free, and gluten-free.
My thoughts about the Optavia MLM scheme
In my opinion, the Optavia MLM scheme promotes its Coaching Program as a means to help individuals achieve their desired weight loss goals through the guidance of professional health coaches.
However, I believe that it is vital to be aware of the fact that most of these coaches are not actual professionals in the fields of nutrition or exercise science.
Instead, Optavia participants purchase an expensive $200 business kit and pass an internal certification test to become coaches.
However, their "certification" is not nationally accredited nor accepted by recognized professionals in the health and wellness industry.
As a result, I believe that individuals should do their due diligence and research before signing up for any service offered by Optavia.
While it may seem like a great deal to receive help on your journey towards better health, coaches without proper qualifications may not have the necessary skill set to offer sound nutrition or physical activity advice related to weight loss.
In my view, it is important to seek expert advice from legitimate health professionals who hold professional accreditation or college-level degrees in relevant fields.
Conclusion
Optavia is a multi-level marketing company. It offers a compensation plan for coaches who join.
The company has a marketing team to help coaches promote their products. But there are some drawbacks.
Coaches need to recruit others to build a successful business. The products are expensive. And the commission rates are lower than average.
As always, I recommend you should consider the pros and cons before joining Optavia or any other MLM company.
References
1 (Optavia website) https://www.optavia.com/us/en/weight-loss-products-programs
2 (Food and Drug Administration) https://www.fda.gov/drugs/development-approval-process-drugs#:~:text=Developed%20and%20Approved.-,FDA%20Approval%3A%20What%20it%20means,risks%20for%20the%20intended%20population.
3 (Law.com) https://www.law.com/radar/card/zeller-v-optavia-llc-et-al-44097639-0/
4 (The Beachbody Company) https://www.teambeachbody.com/shop/us/shakeology