Optavia vs Keto: Differences, Pros and Cons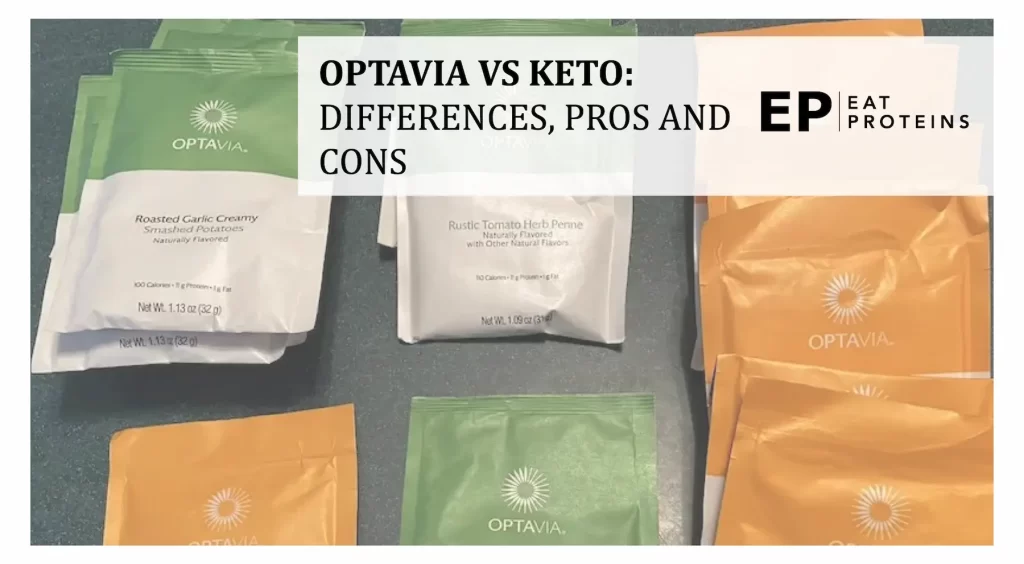 Optavia refers to a wellness company that offers weight loss programs and meal replacements. Their meal plans involve consuming six meals a day, with one to three of those meals being homemade using fresh ingredients. On the other hand, the ketogenic diet refers to a low-carbohydrate, high-fat diet that aims to induce a metabolic state called ketosis. In this diet, the macronutrient distribution typically consists of approximately 55-60% fat, 30-35% protein, and 5-10% carbohydrates.
When choosing between Keto and Optavia, it's important to understand that the primary differences lie in their meal plans and convenience, not necessarily in their efficacy for weight loss, which can vary for both. While the Keto diet has a more extensive scientific background with research supporting its effectiveness, most studies on Optavia have been funded by its parent company, Medifast, Inc.
The Keto diet restricts carbohydrate intake to below 50 grams per day, forcing the body to use fat as its primary fuel source instead of carbohydrates. This leads to the production of ketone bodies, such as acetoacetate and beta-hydroxybutyrate, which serve as alternative energy sources for various organs, including the brain. On the other hand, the Optavia 5 and 1 plan aims for a daily caloric intake of 800-1,000 calories, thereby creating a calorie deficit.
The fundamental difference between Optavia and Keto accounts for most of the disparities in cost, products, meal plans, availability, outcomes, and customer reviews. Consequently, choosing between Optavia and Keto is not as straightforward as it may initially appear. This article explores the differences between Keto and Optavia, examining the alternatives each offers and how they set themselves apart from other weight-loss diets.
What is a Ketogenic Diet?
The ketogenic diet, also known as the keto diet, is a popular high-fat, low-carbohydrate diet that has been effective in the treatment of epilepsy. The ketogenic diet has gained popularity in recent years as a short-term weight loss intervention. It has shown efficacy in rapid weight loss, with some studies reporting an average weight loss of 2-3 kg per week.
The 2022 study by Chong Zhou from Wuhan Sports University shows that the ketogenic diet is highly effective for weight loss, particularly for patients with Type 2 Diabetes Mellitus (T2DM). The diet led to significant reductions in body weight, waist circumference, and levels of HbA1c and triglycerides, as shown in this diagram.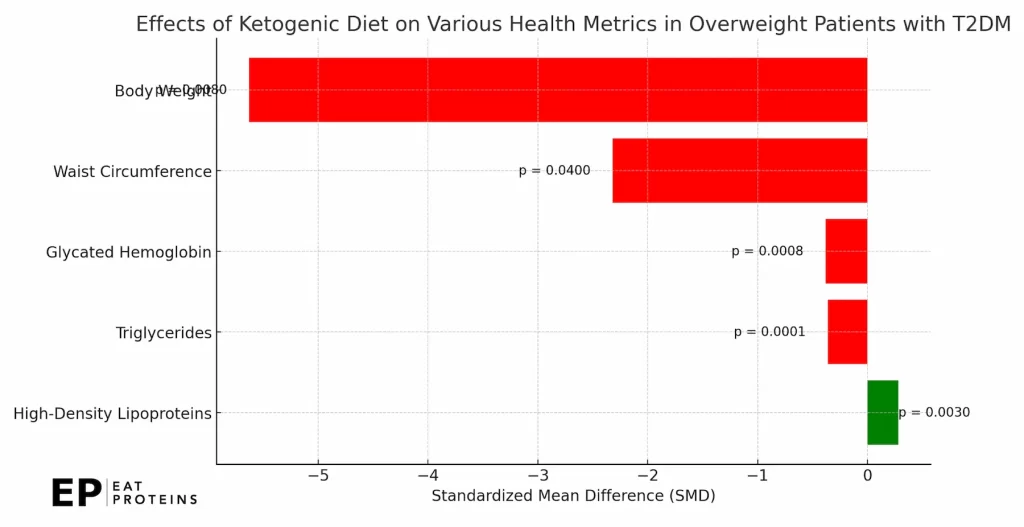 Notably, the ketogenic diet was found to be more effective in reducing body weight in overweight T2DM patients compared to other diets.
The fundamental difference between Keto and Optavia lies in the types of foods consumed. In a Keto diet, 5-10% of your caloric intake comes from carbohydrates, typically staying under 50 grams per day. The diet allows foods like eggs, meats, and cheese, spread across 3-4 meals a day. On the other hand, Optavia involves eating meal replacements such as shakes, bars, and desserts, along with one homemade meal. Optavia's diet includes 80-100 grams of carbohydrates.
The main benefit of the ketogenic diet is rapid weight loss. Studies have shown that the ketogenic diet is highly effective in promoting weight loss. In a meta-analysis of 11 studies, the ketogenic diet was found to result in greater long-term weight loss compared to low-fat diets. The very low-carbohydrate and high-fat nature of the ketogenic diet leads to a state of ketosis, where the body utilizes fat as its primary fuel source.
The main drawback of the ketogenic diet is the potential for short-term adverse effects, commonly referred to as "keto flu." These symptoms may include nausea, vomiting, headache, fatigue, dizziness, insomnia, reduced exercise tolerance, and constipation. While the ketogenic diet has shown efficacy in rapid weight loss, these side effects can be challenging for individuals to manage. Additionally, long-term adherence to the strict macronutrient distribution of the ketogenic diet can be difficult, leading to potential nutrient deficiencies.
What is the Optavia diet?
The Optavia Diet is a weight loss program that is a subsidiary of Medifast Inc. It is best known for its Optimal Weight 5 & 1 Plan, which involves consuming meal replacements called "Fuelings" that contain 100-110 calories each. In addition to these Fuelings, the program includes one "lean and green" meal per day, which consists of lean protein and vegetables. The diet aims for a weight loss of 1-2 pounds per week and offers personal coaching along with an online community for support.
Based on the 2019 study by Linda M. Arterburn from Medifast, Inc., the Optavia diet appears to be effective for weight loss. In a 16-week study, participants on the Optavia 5&1 Plan with telephone coaching experienced a significant reduction in body weight, losing an average of 5.7%, compared to a control group on a self-directed, reduced-calorie diet.
The study also found significant reductions in fat and abdominal fat mass, as well as waist and hip circumferences for the Optavia group. Furthermore, weight change was correlated with the usage of meal replacements and the completion of coaching support calls. This diagram shows the weight loss results from the 2019 study.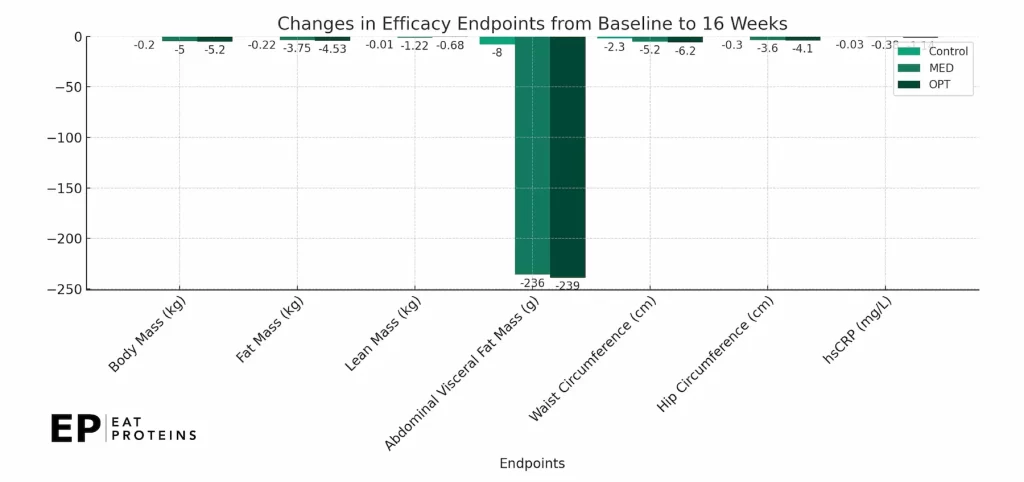 Therefore, the study concludes that Optavia and similar structured commercial programs can be more efficacious than self-directed diets for weight loss and other anthropometric measures.
The primary difference between Optavia and the Keto diet lies in the coaching and online support. When you join Optavia, you work with an Independent Optavia coach and gain access to the Optavia app and online community. In contrast, the Keto diet doesn't offer formal online support or coaching, although you can find registered dietitians who can help you get started with the Keto diet.
The main benefit of Optavia is significant weight loss in adults with overweight or obesity. In a randomized controlled trial comparing two commercial weight loss programs, Optavia demonstrated greater reductions in body weight compared to a self-directed reduced-calorie control diet. The average weight loss in the Optavia group was 10.2 kg (22.5 lbs) at 16 weeks.
The main drawback of Optavia is its heavy reliance on meal replacements and processed foods, which may not align with the preferences of those seeking a whole-food-based approach to weight loss. On average, participants consumed 4.8 meal replacements per day, a regimen that may not be sustainable for everyone in the long term. This could potentially limit the program's effectiveness and hinder long-term success.
What are the differences between Keto and Optavia?
The following list shows the 4 primary differences between Optavia and Keto.
Price differences between Optavia and Keto
Ingredient differences between Optavia and Keto
Meal plan differences between Optavia and Keto
Customer reviews differences between Optavia and Keto
1. Price differences between Optavia and Keto
The cost disparity between Optavia and the Keto diet is quite significant, largely due to Optavia's structured meal replacements and coaching services. For instance, the Optavia 5 and 1 plan costs around $511.50 per month for 154 servings, while the Optavia 5 and 1 ACTIVE plan is priced higher at $571.45, providing 184 servings and additional amino acids.
In contrast, the Keto diet is far more budget-friendly but varies depending on individual choices and shopping habits. It can range from $150 to $300 per month, equating to about $5 to $10 per day. While this seems more affordable, the cost can spike depending on your preferences for premium foods like meats and seafood. For example, in 2017, the cost of 2 lbs of sirloin steak was around $15.50, and for 1 lb of lobster, it was approximately $25.
According to the United States Department of Agriculture (USDA), the average woman in the United States spends around $243 per month on groceries. However, those on the Keto diet could find themselves spending close to $800 per month just on meat, making it potentially less affordable in the long run.
Current prices also reflect this trend, with 1 lb of sirloin steak now costing an average of $12.40, according to Fred Economic Data. So, while the Keto diet initially appears more budget-friendly, the costs can add up, especially if you have specific dietary preferences or requirements.
Here's a photo of how much meat per day I and my wife used to cook on the Ketogenic Diet.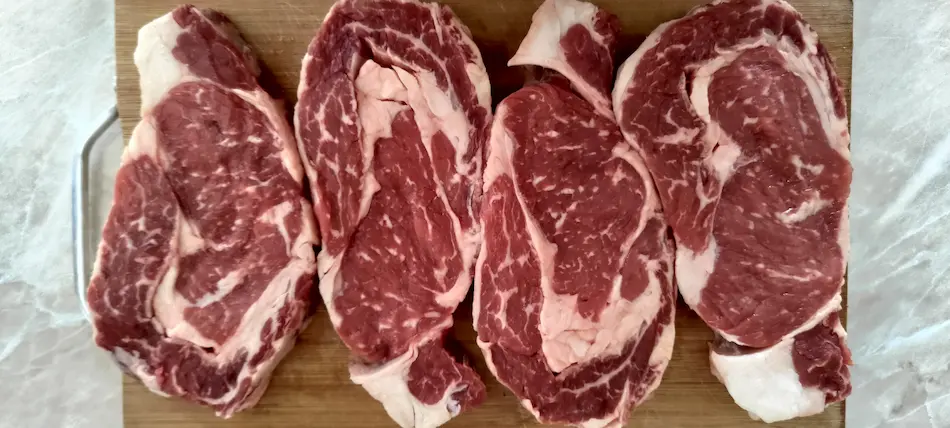 This table shows price differences between Keto and Optavia.
| Diet Plan | Monthly Cost ($) |
| --- | --- |
| Optavia 5 and 1 Plan | 511.50 |
| Optavia 5 and 1 ACTIVE Plan | 571.45 |
| Keto (Low Budget) | 150.00 |
| Keto (High Budget) | 800.00 |
2. Availability differences between Optavia and Keto
The availability of the Keto diet and Optavia varies significantly, offering different levels of convenience and accessibility. The Keto diet is highly accessible, as you can find Keto-friendly foods in most grocery stores and online, without needing to sign up for a specific program. You can also easily find a wealth of information, recipes, and cookbooks dedicated to the Keto lifestyle.
In contrast, Optavia products are generally only available through their official website, limiting your options for where to purchase them. However, some third-party platforms like eBay, Facebook Marketplace, or Craigslist do offer Optavia Fuelings independently. While the Keto diet has spawned a wide range of supplementary products like snacks, gummies, and pills claiming to help reach ketosis, Optavia offers a more controlled range of meal replacements and supplements.
3. Grocery shopping differences between Optavia and Keto
The grocery shopping experiences for Optavia and Keto are notably different, offering varied approaches to diet and lifestyle. One of the most striking differences is the types of foods you can buy. Optavia allows for a broader range of foods, including carbs, which are generally restricted on the Keto diet. This eliminates the need for meticulous calorie or carb counting; instead, you can eat until you're satisfied.
Here's a photo of what I like to eat on Optavia 5 and 1 meals.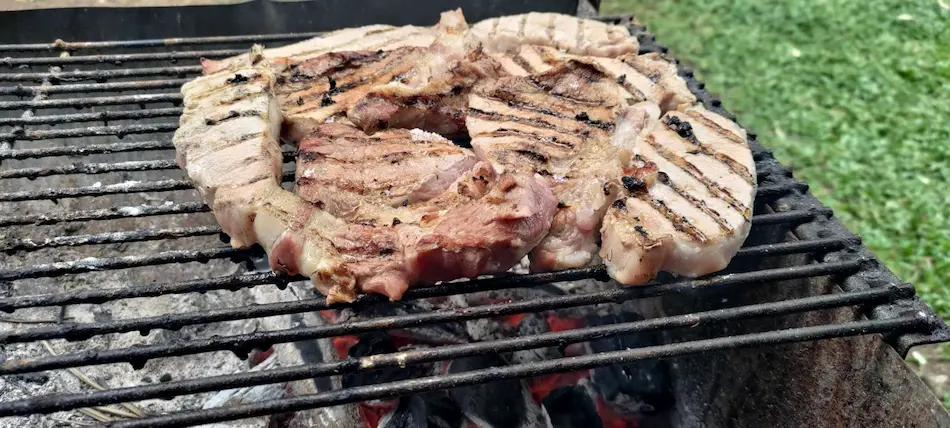 Convenience is another major factor. With Optavia, you can shop less frequently, sometimes just once a week, because many of your meals are pre-packaged or meal replacements. In contrast, the Keto diet requires regular grocery shopping to ensure you have fresh, high-fat, low-carb foods on hand.
4. Meal plan differences between Optavia and Keto
The Optavia and Keto meal plans offer contrasting approaches to weight loss and meal preparation. With Optavia, most of your day is planned out for you; you only need to cook one "Lean and Green" meal per day. The rest of your meals come from Optavia's "Fuelings," which are ready-to-eat, portion-controlled, and consistently around 100-110 calories each.
On the other hand, the Keto diet requires you to prepare all of your meals, focusing on high-fat and low-carb foods. However, for those following the Keto diet, there are keto-friendly meal delivery services, restaurants, and takeaways available to make the process easier. These differences highlight the convenience of Optavia's structure versus the flexibility but increased responsibility of the Keto plan.
5. Customer reviews differences between Optavia and Keto
The customer reviews for Optavia and Keto diets reveal distinct sentiments about the two weight-loss approaches. Keto reviews frequently highlight significant weight loss, increased energy levels, and improved mental clarity, attributing these benefits to the state of ketosis and reduced carbohydrate intake. On the downside, some Keto users mention struggling with cravings during the initial adaptation period and limited food choices, especially when dining out.
In contrast, Optavia's customer reviews are more critical, with a TrustScore of just 2.5 out of 5. Many customers express disappointment with the lack of variety in Optavia's product offerings, mentioning that the food needs improvement. The coaching aspect receives mixed reviews, but the low overall rating indicates general dissatisfaction with the program. Notably, 67% of the reviews are just 1-star, indicating strong dissatisfaction among a significant portion of Optavia users. Overall, while Keto seems to enjoy more positive customer experiences, Optavia struggles with lower customer satisfaction, particularly concerning food quality and variety.
What Are The Overall Pros And Cons When Comparing Keto And Optavia?
Absolutely, the Keto and Optavia diets each offer unique benefits and challenges. Keto is lauded for its effective weight loss, indulgent high-fat meals, and potential health benefits, but it's often criticized for its restrictiveness and potential side effects. On the other hand, Optavia offers convenience and a simplified approach to weight loss but may be costly and limit your control over food choices.
Both diets aim to improve energy levels and facilitate weight loss, but they do so through very different mechanisms and dietary guidelines. Ultimately, the right choice depends on your personal health goals, lifestyle, and how much control you want over your meal planning.
What are the alternative diets to Keto and Optavia?
The alternative diets to Keto and Optavia are shown below.
Weight Watchers diet
GOLO diet
Atkins diet
NOOM
Nutrisystem diet
Jenny Craig diet
Is Optavia keto?
No. Optavia is not a Ketogenic diet because it is not considered a highly restrictive low-carbohydrate diet and does not put you in ketosis. Unlike the keto diet where you consume high amounts of fat, moderate protein, and minimal carbs, Optavia does not follow this pattern.
Can you do Keto and Optavia together?
Yes, you can combine Keto and Optavia by modifying your lean and green meals to be keto-friendly and limiting your Fuelings to 1-2 per day. This approach can help you maintain a ketogenic state while benefiting from the structure of the Optavia program. Combining the two could also offer cost savings and potentially enhance weight loss, especially when integrated with intermittent fasting.
Does keto-friendly Optavia work?
No, a keto-friendly Optavia approach may not be sustainable in the long term. According to Dr. Jennifer T. Batch, resident physician at Orange Park Medical Center, long-term adherence to the Ketogenic Diet is a significant challenge due to its non-sustainable nature. Additionally, studies on the Ketogenic Diet often suffer from small sample sizes, short intervention durations, and high dropout rates, making it difficult to assess its long-term efficacy.
What can you eat on the Keto Optavia diet?
You can eat a variety of foods on the Keto Optavia diet, focusing on high-fat, low-carb options. This includes meat and poultry, fish and seafood, nuts and seeds, low-carb vegetables, and high-fat dairy. Keep in mind that most Optavia Fuelings contain 12-15 grams of carbs, so adjust your other meals accordingly to stay within your daily carb limit.
Here's the photo of my keto Optavia meal (loaded with meat, as usual).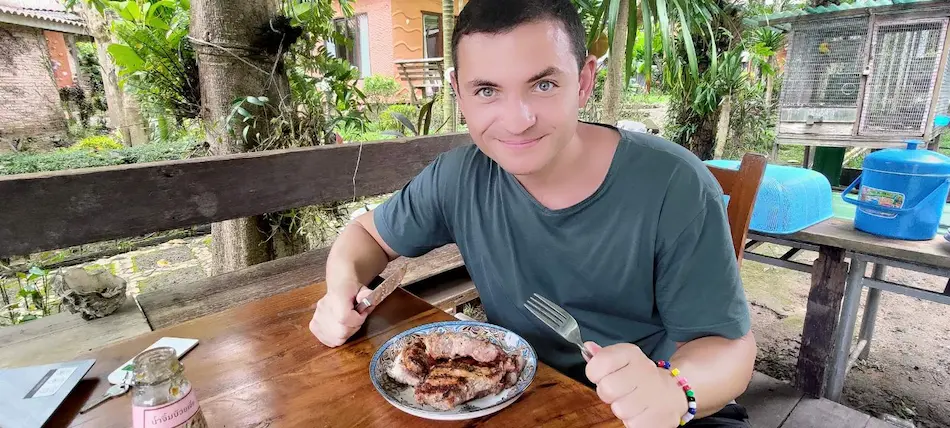 Ideally, look out for options that are grass-fed, organic, and free-range whenever possible.
How to start the Optavia Keto diet
To start the Optavia Keto diet, clear your pantry of high-carb foods, calculate your macros for 70% fats, 20% protein, and 10% carbs, limit Optavia fuelings to 1-2 per day, and stock up on keto-friendly snacks and supplements.