Plexus Side Effects: 9 Signs of Adverse Reactions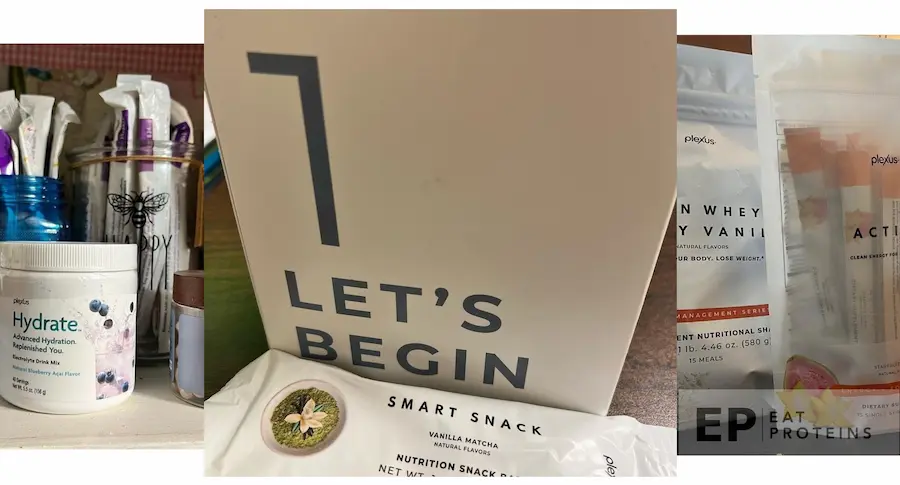 Plexus Slim, a popular weight loss supplement, has gained attention for its claimed benefits in helping individuals achieve their weight loss goals. This surge in attention came after 'Sister Wives' star Janelle Brown shed about 100 pounds. Along with her daughter, Maddie Brown, and fellow co-star, Christine Brown, Janelle serves as an ambassador for Plexus, endorsing the company's products and promoting their benefits to their followers.
While Plexus Slim is marketed as a natural and healthy weight loss solution, it's important to be aware of its ingredients that may cause potential side effects. Side effects refer to the unintended or undesirable effects that occur in addition to the desired therapeutic effects of a medication or treatment. These effects can range from mild discomfort to severe reactions and can vary from person to person. 
When asking about the safety of Plexus, one can refer to a 2020 study by Chandler Graf from Texas Tech University Health Sciences Center. The study highlighted a potential link between the weight loss supplement Plexus and drug-induced immune thrombocytopenia (DITP). This supplement contains two components, garcinia cambogia fruit extract and chromium polynicotinate, both of which may contribute to thrombocytopenia.
According to the manufacturer, Plexus Worldwide, the products are safe and aim to promote fat burning, regulate blood sugar and cholesterol, reduce cravings, and prevent binge eating. However, numerous reviews, forum posts, and blog entries have highlighted potential side effects associated with the use of Plexus Slim.
This article examines the common side effects of taking Plexus Slim and compares them to the side effects of other weight loss diets, such as Optavia 5 and 1. Here though is a list of the nine most commonly reported Plexus side effects.
Headache
Nausea
Bloating
Gas
Constipation
Stomach pain
Increased blood pressure
Shakiness
Elevated heart rate
1. Headache
A headache is a pain or discomfort in the head, scalp, or neck. It can vary in frequency and intensity and can be caused by various factors, including tension, migraines, sinus infections, or other underlying medical conditions. The ingredient in Plexus Slim that can cause headaches is Garcinia Cambogia, according to a 2020 study by Hyun-Kyung Cho from Gyeongsang National University Changwon Hospital.
In the study titled "Ocular complications of Garcinia Cambogia extract diet pills," a 35-year-old female who consumed Garcinia Cambogia extract (an ingredient known to be in some Plexus Slim products) at doses higher than recommended experienced a headache, among other adverse effects.
2. Nausea
Nausea is a term used to describe a feeling of discomfort or unease in the stomach that often precedes vomiting. It is commonly associated with a sensation of wanting to vomit. The ingredient in Plexus Slim that can cause nausea is Garcinia cambogia.
Garcinia cambogia is a popular dietary supplement marketed for weight loss. It contains hydroxycitric acid, which, according to a 2016 study by Keri E Lunsford from Rutgers New Jersey Medical School, has been associated with potential liver damage and hepatotoxicity.
Several studies have investigated the potential side effects of Garcinia cambogia, one of which is nausea. The study published in the journal "World Journal of Gastroenterology" titled "Dangerous dietary supplements: Garcinia cambogia-associated hepatic failure requiring transplantation" reported a case of a 34-year-old male patient who presented with symptoms such as nausea, vomiting, abdominal pain, and dark urine. The patient had been taking two 80 mg capsules of Garcinia cambogia 5:1 extract three times daily for five months.
3. Bloating
Bloating refers to a feeling of fullness or tightness in the abdomen, often accompanied by an increased abdominal girth or distention. It is a common symptom that can be caused by various factors, including excessive gas production, indigestion, constipation, or gastrointestinal disorders.
The ingredient in Plexus Slim that can potentially cause headaches is Xylo-oligosaccharides (XOS). According to a 2014 study by Caroline E Childs from The University of Reading, XOS is a type of prebiotic fiber that is commonly used as a sweetener or dietary supplement. While XOS is generally well-tolerated, some individuals may experience side effects such as bloating.
4. Gas
In the context of medical and dietary terms, "gas" refers to the accumulation of air or other gases in the digestive system. This can lead to discomfort, bloating, belching, flatulence, and sometimes abdominal pain.
The potential for gas as a side effect of Plexus products is a possibility due to the inclusion of certain ingredients, such as Polydextrose. According to a 2014 study published in Beneficial Microbes Journal, Polydextrose is a complex glucose polymer that is not easily digested in the upper gastrointestinal tract.
Instead, it is partially fermented by the microbes in the large intestine. This fermentation process is slow and requires a variety of microbes. As a result, moderate amounts of fermentation products, such as short-chain fatty acids and gas, are produced.
5. Constipation
Constipation is a condition characterized by infrequent bowel movements or difficulty in passing stools. It is often associated with hardened or dry stools, which can cause discomfort and straining during bowel movements.
So, does Plexus cause constipation? While there is no definitive answer to whether Plexus specifically causes constipation, it is important to note that some individuals may experience changes in bowel movements when starting a new supplement or weight loss program. This could include constipation, as well as other gastrointestinal issues like diarrhea or stomach discomfort.
6. Stomach pain
Abdominal pain, as a side effect, refers to discomfort or distress in the area between the chest and the groin, often stemming from the organs within the abdominal cavity. This pain can vary in intensity, duration, and nature (sharp, cramping, dull, intermittent, or constant) and might be a result of the body's reaction to certain substances, medications, or treatments.
According to a book titled "Toxicological Profile for Chromium" written by Sharon Wilbur, gastrointestinal effects, such as abdominal pain, have been associated with occupational exposure to chromium, an ingredient found in some Plexus Slim products.
Specifically, in cases of acute exposure to significant amounts of chromium trioxide fumes (a specific form of chromium), individuals have complained of abdominal pain. Therefore, it can be concluded that under certain conditions or exposures, chromium can cause abdominal pain.
7. Increased blood pressure
Increased blood pressure, medically termed hypertension, refers to a condition where the force of the blood against the artery walls is consistently too high. This can lead to health issues, including heart disease. As a side effect, it implies that the condition has arisen as a direct or indirect consequence of consuming a particular medication, or supplement, or undergoing a specific treatment.
The ingredients listed in Plexus include chromium, xylooligosaccharides, green coffee bean extract, Garcinia cambogia fruit extract, and alpha lipoic acid, among others. Out of these ingredients, green coffee bean extract has been associated with increased blood pressure in some individuals, primarily due to its caffeine content. However, the exact amount of chlorogenic acid and caffeine in the green coffee bean extract used in Plexus is unknown.
8. Shakiness
Shakiness is a physical symptom characterized by trembling or tremors in the body, often affecting the hands, arms, legs, or voice. It can be described as a feeling of unsteady or shaky movements.
While Plexus Worldwide claims that there are no known side effects of Plexus Slim, numerous reports from users suggest that shakiness can be a potential side effect of consuming this supplement. Some individuals have reported experiencing tremors and an unsteady feeling after taking Plexus Slim. However, it is important to note that individual experiences may vary, and not everyone may experience shakiness as a side effect of using Plexus Slim.
9. Elevated heart rate
Elevated heart rate refers to an increase in the number of heartbeats per minute, exceeding the normal resting rate. It can be a side effect of certain medications or supplements, including Plexus Slim. There have been reports of individuals experiencing an elevated heart rate while taking Plexus Slim.
How Do Plexus Side Effects Compare To Other Diet Products?
The comparison of side effects between Plexus and other diet products depends largely on individual tolerance, consumption dosage, lifestyle factors, and the specific products being compared.
While most weight loss supplements, including Plexus, have side effects, they vary greatly from mild symptoms such as headaches, bloating, or digestive discomfort to more serious health implications.
While the side effects of Plexus also include headaches, gastrointestinal issues, and allergic reactions, it does not appear to have as many reported severe side effects as Hydroxycut or Metaboost.
Ultimately, all dietary supplements may carry risks, and users should consult with their healthcare provider before starting any new supplement regimen. It's also crucial to maintain a balanced diet and regular physical activity alongside any weight management supplement.
How Do Plexus Side Effects Compare To Optavia Diet?
Both Plexus and Optavia diets are weight management programs that include dietary supplements and lifestyle changes. As with many dietary interventions, individuals may experience varying side effects based on personal factors such as overall health, dietary habits, and individual tolerance to ingredients.
Common side effects reported for Optavia and Plexus include headaches, diarrhea, and constipation. Some users have also reported experiencing bloating, stomach pain, nausea, and gas.